2021-2022 School Year Calendar

It's the last day of Summer Learning at SGS! If you see our explorers downtown, please watch for them and give them a wave, hello, or honk! They are on a scavenger hunt to learn more about our business and community! #TigerPride271 @ksderedesign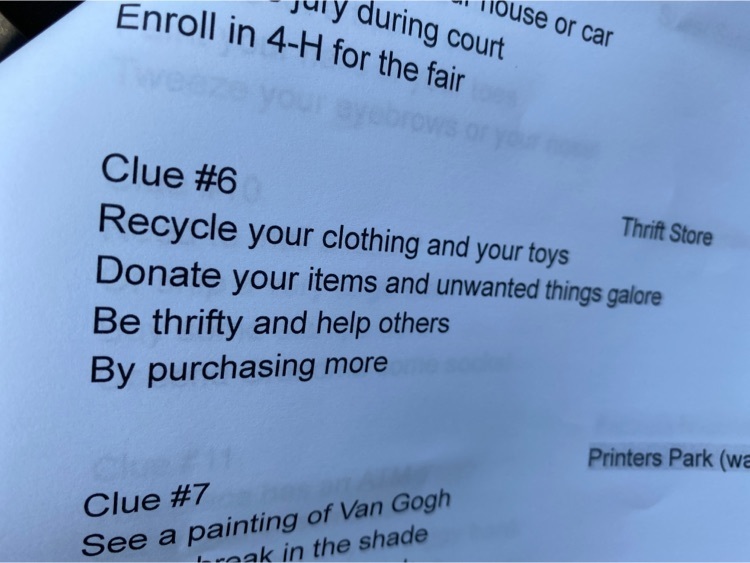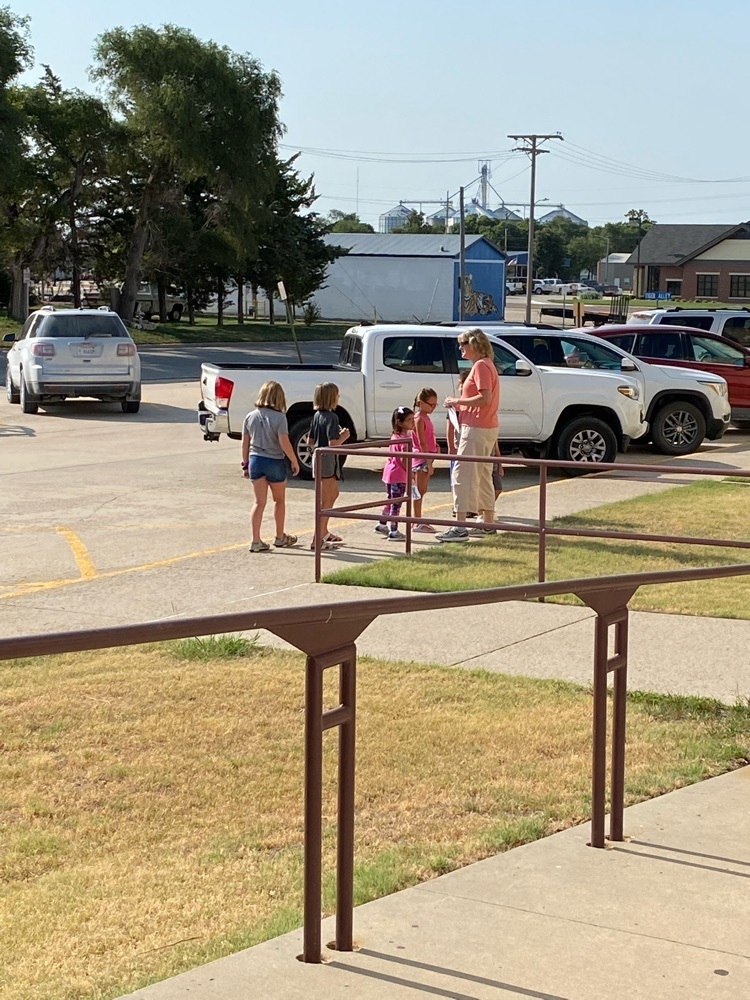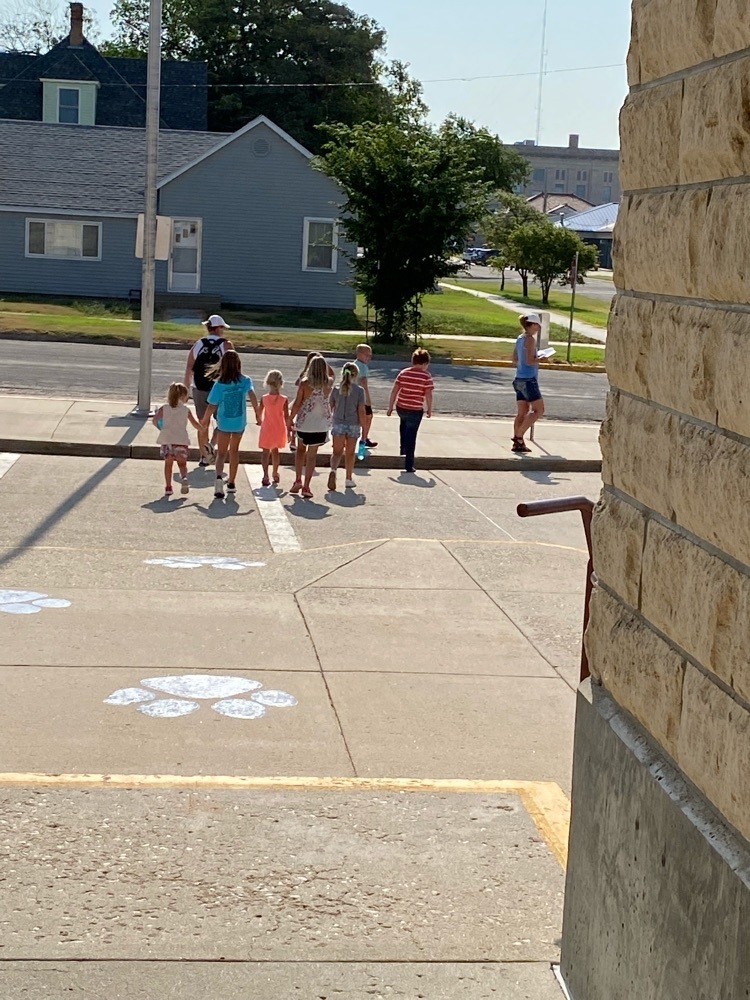 21-22 USD #271 Stockton School Calendar's are available for pick-up at the USD #271 Office, SHS Office, SGS Office and Stockton City Office. Events in this calendar are subject to change. Check the School Website at
www.usd271.com
for updates

*REMINDER* Sports physicals Day 7/30/21. Contact Marcia at the HS office to sign up!

Student Accident Insurance Available. See Flyer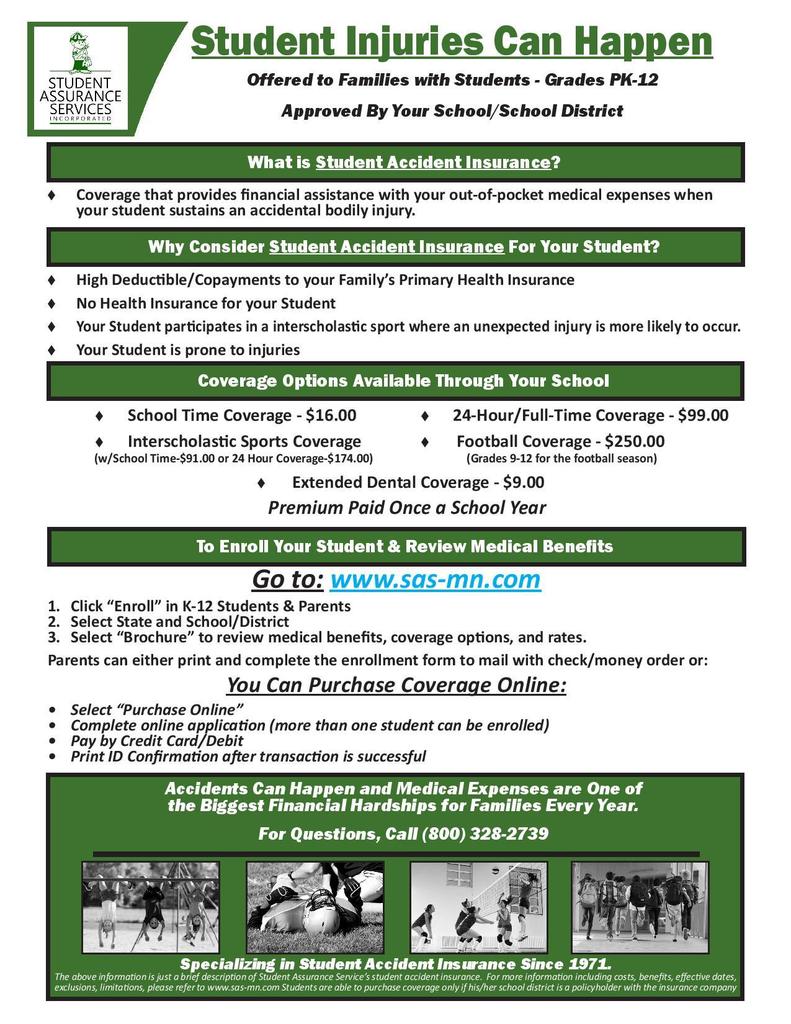 Preschool - 12 Grade Enrollment Update: If you are a new enrollment to USD 271 or need assistance, please enroll at Stockton High School! Thank you!
REMINDER: Sports Physical Day on 7/30/21 for Grades 4-12 at the Stockton Clinic from 9:00 am to Noon. You can email Marcia at
mhrabe@usd271.com
or call the SHS office 785-425-6784 to sign up for these.

The Rewards of Reading! We have an amazing public library here in Stockton. Please take 15 minutes with your family to explore the books, activities, and resources available! Our first day back to school is four weeks from today!!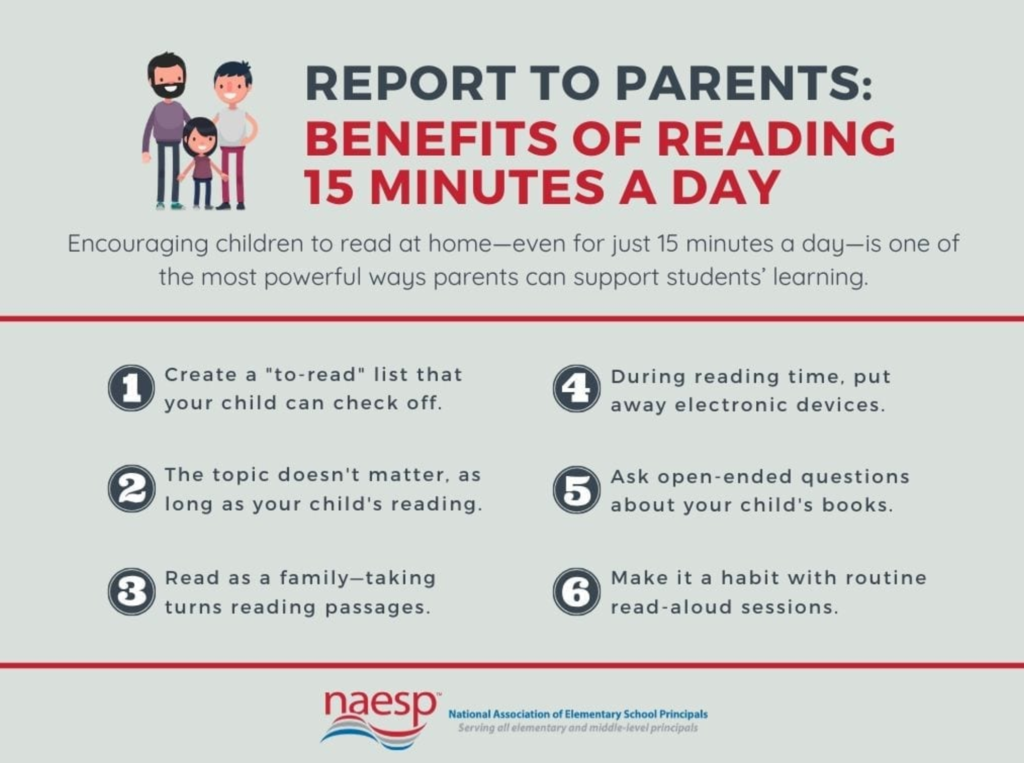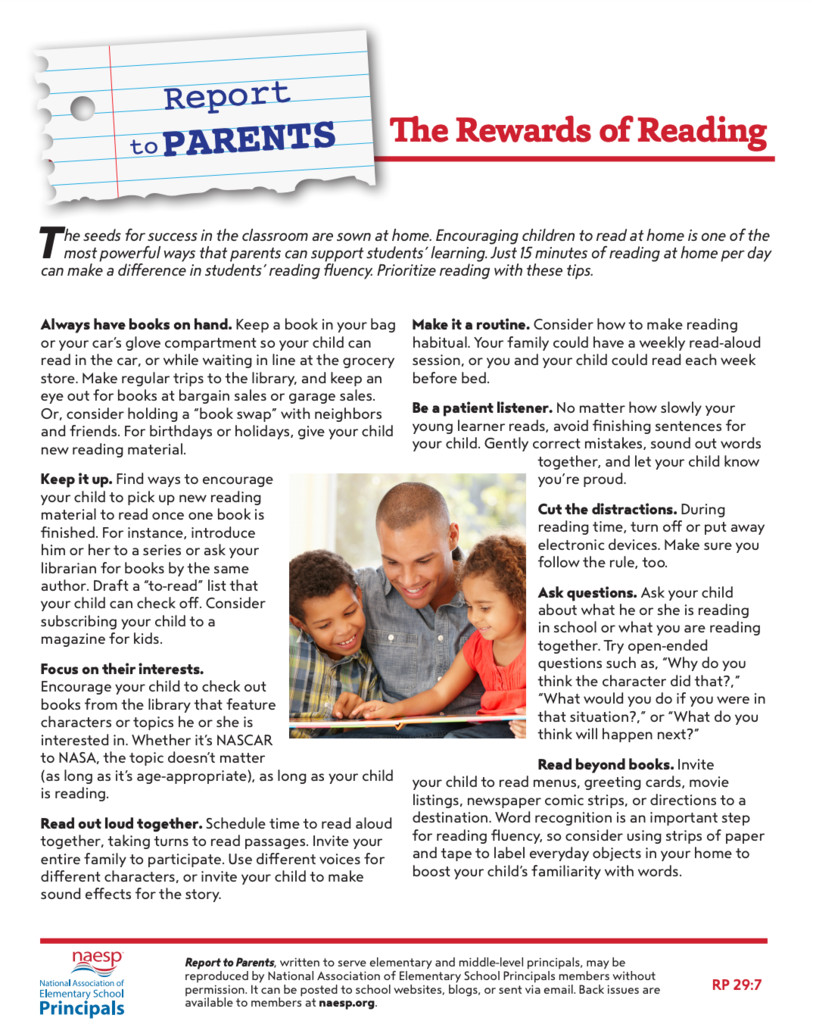 Kansas Commissioner of Education Dr. Randy Watson is once again facilitating community conversations across the state to gather feedback on the state's vision for K-12 education. The Kansans Can Success Tour is a 50-city event that kicks off July 26 in Salina. Commissioner Watson, Deputy Commissioner Dr. Brad Neuenswander and members of the Kansas State Board of Education will gather community input on the current direction for Kansas K-12 education and share progress made toward achieving the vision established by the Kansas State Board of Education. The 2021 tour is a follow-up to the Kansas Children. Kansas' Future. community conversations tour that took place in 2015. Using the feedback gathered during that tour, the State Board created a new vision for education: Kansas leads the world in the success of each student. Now, nearly six years later, parents, educators, legislators, school board members, business community members, and all other interested parties are again being asked to lend their voices to the conversation. Our two closest sites are: 9-10:30 a.m. Hays USD 489 Hays High School Cafeteria - 2300 E. 13th St., Hays, KS 1-2:30 p.m. Phillipsburg USD 325 Huck Boyd Center - 860 Park Street, Phillipsburg, KS

KSDE is in the process of developing the 2020 – 2025 State Performance Plan and Annual Performance Report (SPP/APR). This evaluates the State's efforts to implement the requirements of Individuals with Disabilities Education Act (IDEA) and describes how the state will improve special education. The SPP/APR includes indicators that measure child and family outcomes, as well as other indicators that measure compliance with IDEA requirements. There are PowerPoints that explain any proposed or required indicator changes and the proposed projected targets for the indicators for the next SPP/APR cycle. There are surveys for individuals to share their feedback on the indicators. The PowerPoints and survey links are located on the SPP/APR page of the KSDE website,
https://www.ksde.org/Agency/Division-of-Learning-Services/Special-Education-and-Title-Services/Special-Education/KIAS/SPP-and-APR
. Please review the Kansas SPP/APR data visualizations at
https://public.tableau.com/profile/general.supervision.timely.and.accurate.data#!/
. The PowerPoints and surveys are available from July 9 through August 13. Those with longer or more general feedback on special education in Kansas may call 1-800-203-9462 to leave their story and ideas for improvement via voicemail.

The Tiger Football Team is hosting a Grade School camp for Grades Kindergarten - 6th Grade on August 2nd & 3rd. See Flyer for Grade splits and times. Please click the link to pre-order camp shirts before July21st:
https://forms.gle/yx8EmuSF7WaR6Y6TA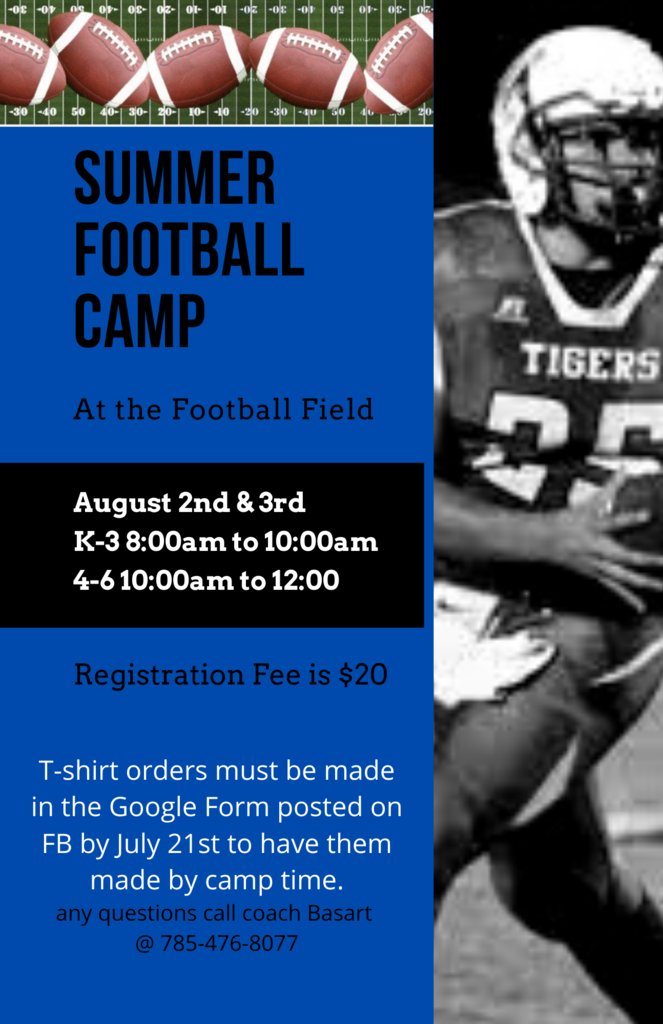 SHS Cheerleaders are hosting a Cheer camp for Grade School Students August 2nd & 3rd. See flyer for Information. Click the link to pre-order camp shirt by July 21st:
https://forms.gle/S35P6PtB79bnkBMW8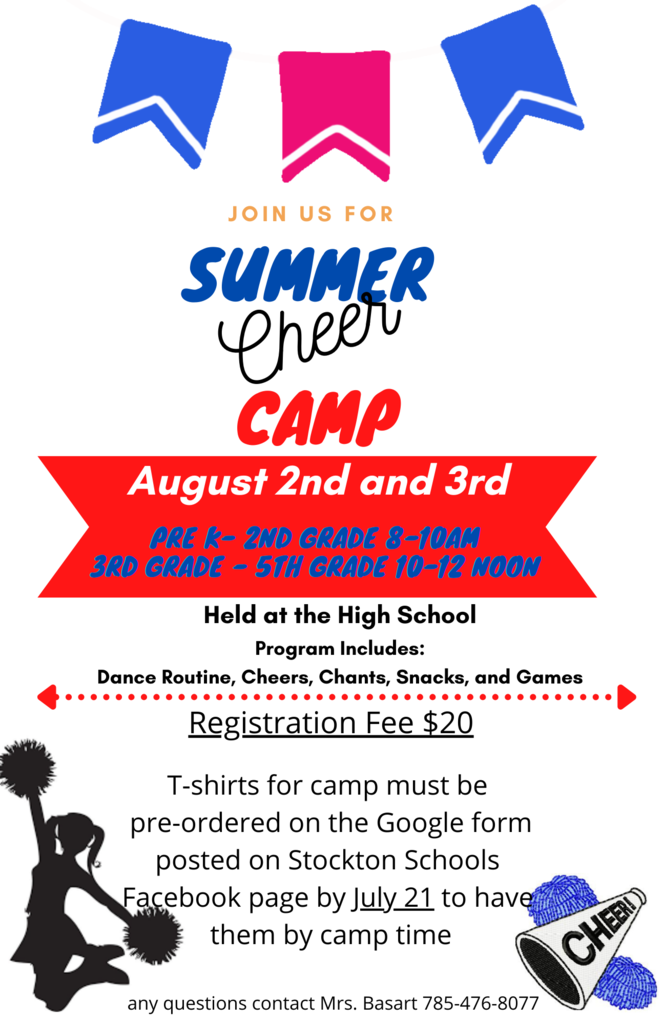 Attention 4-H, FFA and Open Class Exhibitors: POULTRY TESTING PRIOR TO FAIR EXHIBITION Chickens, turkeys, and game birds must be tested for Avian Influenza and Pullorum-typhoid prior to exhibition at the Rooks County Free Fair. Testing will be provided July 20 from 6-8 p.m. at the Rooks County Fairgrounds. This will be for all birds that will be exhibited (4-H, FFA, and Open Class). Birds must have a negative test result to exhibit at the fair.
USD #271 Students in grades 4-12 who need sports physicals, please check out the post 3 days ago on our social media about Sports Physical day on 7/30/21.

We are TIGER Ready for the 2021-2022 School Year! Enrollment is scheduled for the week of July 26-30. Letters will go out on Friday, July 16th.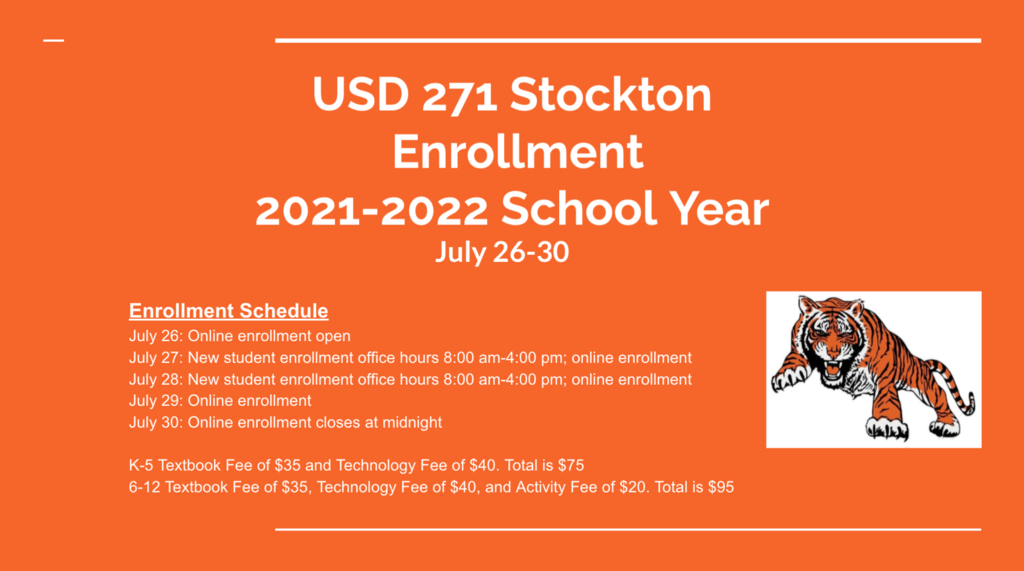 School Supply Lists for 4th-7th Grades for 2021-2022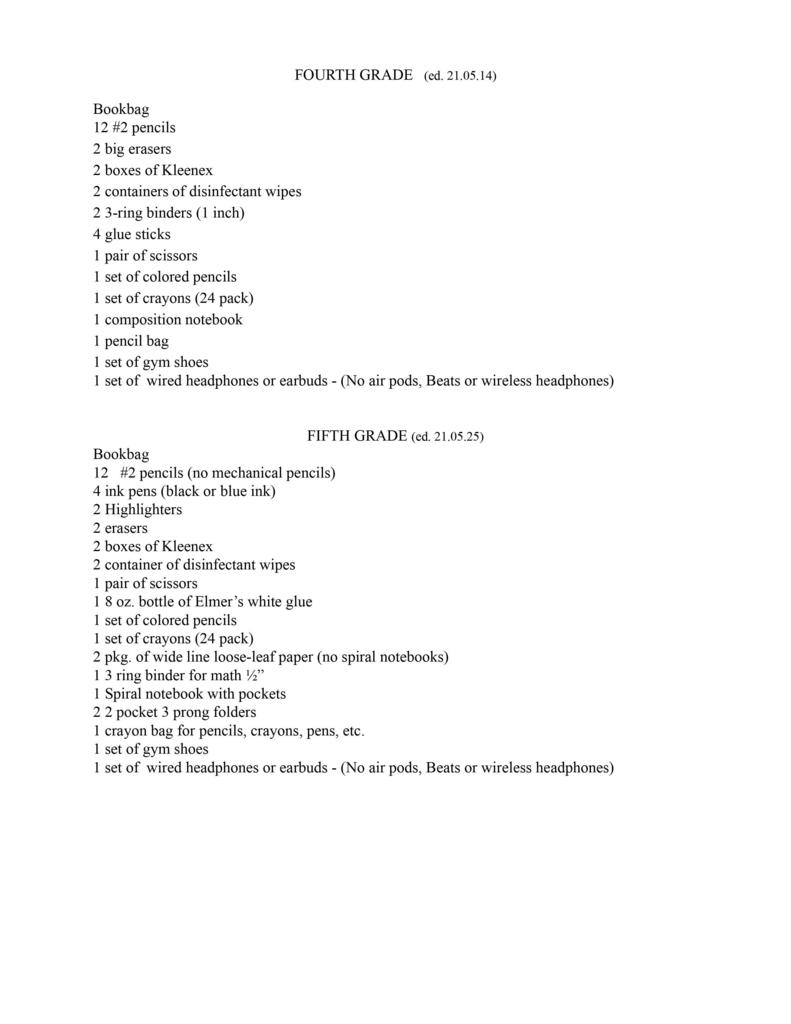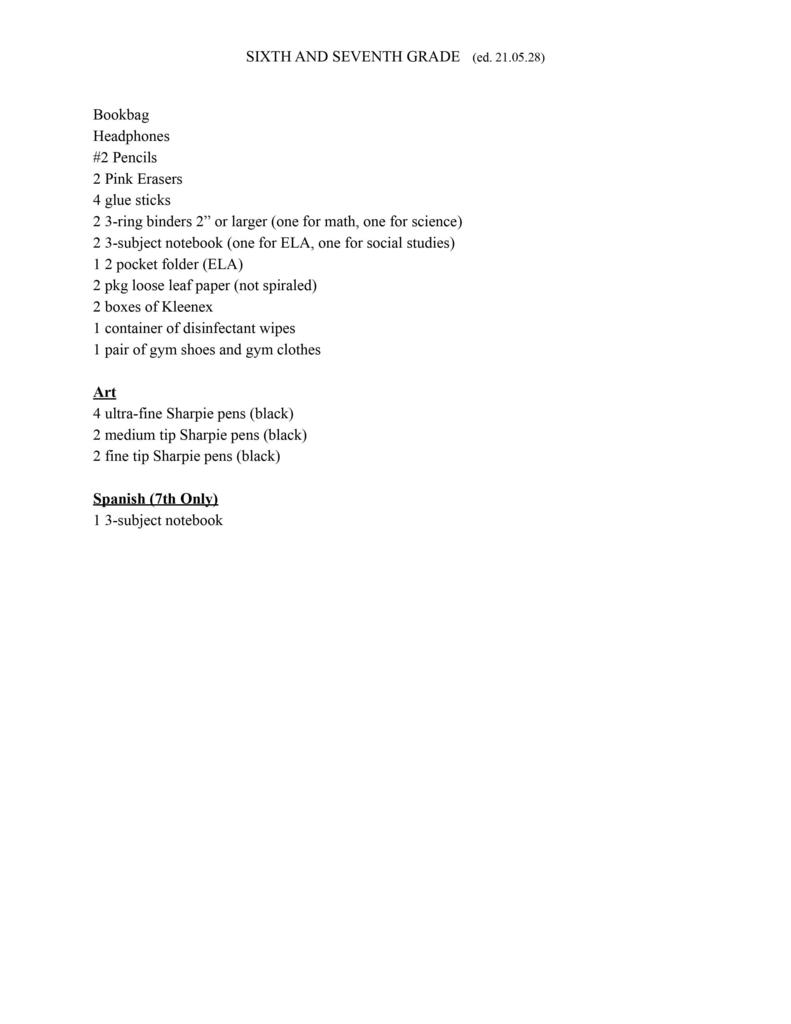 School Supply Lists PreK-3rd Grader 2021-2022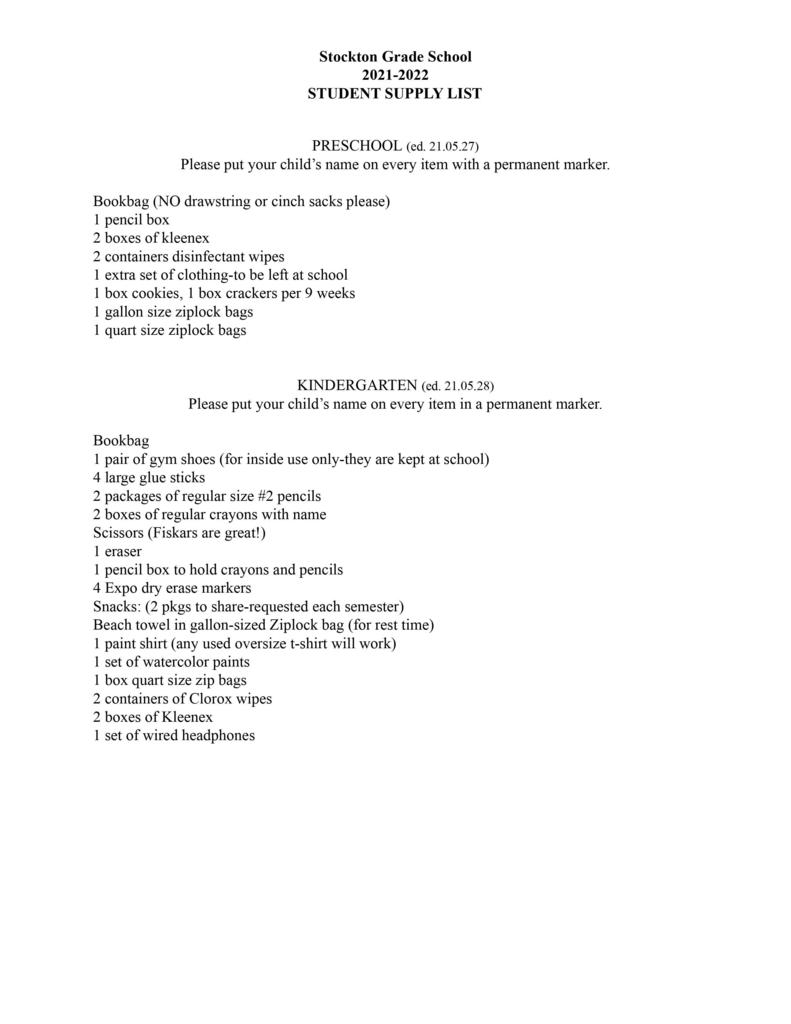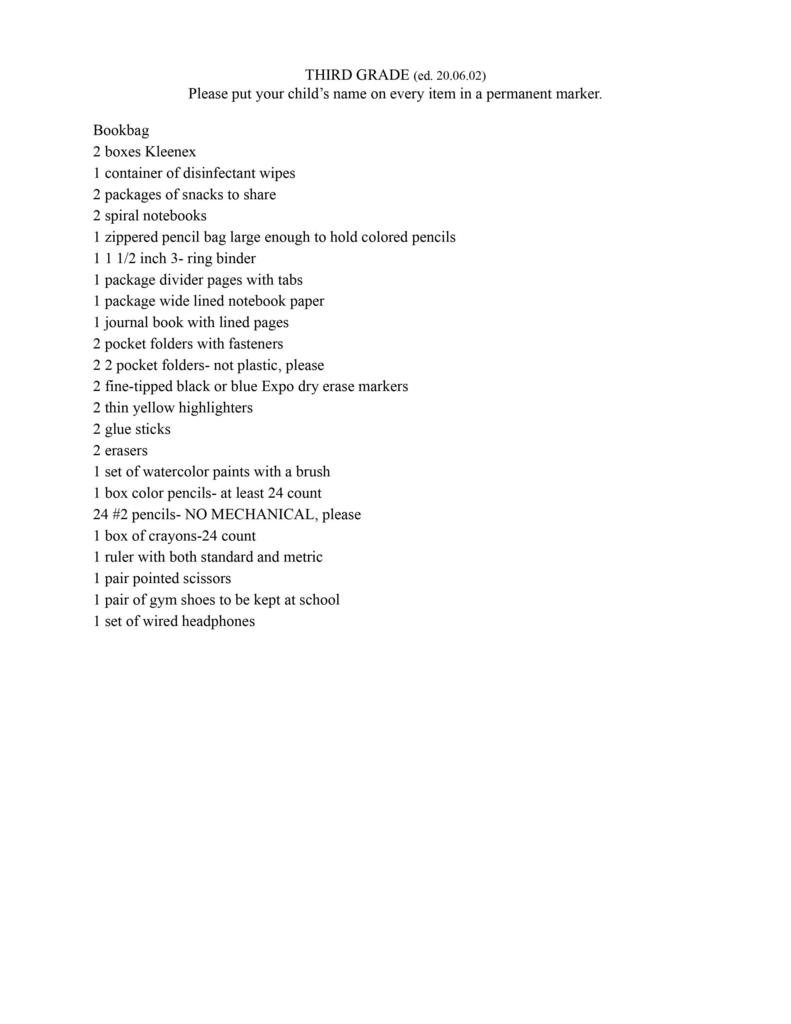 Let's try again... Hello SGS Stockton Tigers! It is time to register for our final week of Summer Learning! Please take a few minutes now to enroll now. The last day to enroll is July 21. July 26-30 We are Explorers! will be our theme.
https://forms.gle/85EShgXm5cGrm1Lg6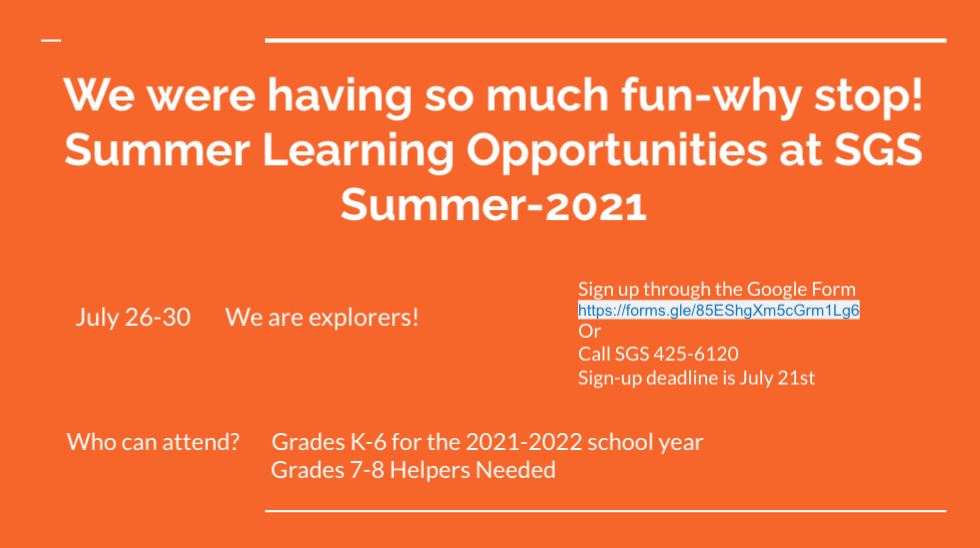 Hello SGS Stockton Tigers! It is time to register for our final week of Summer Learning! Please take a few minutes now to enroll now. The last day to enroll is July 21. July 26-30 We are Explorers! will be our theme.
https://forms.gle/biCfrddPu8mpcDk26