The Science in the Summer session at SGS scheduled for today, June 23, has been cancelled due to illness. Thank you to the Exploration Place summer staff for their consideration of our safety.

SJHS Fireworks Raffle!

Come the the SHS Cheer team for a fun tattoo at the car show this Saturday!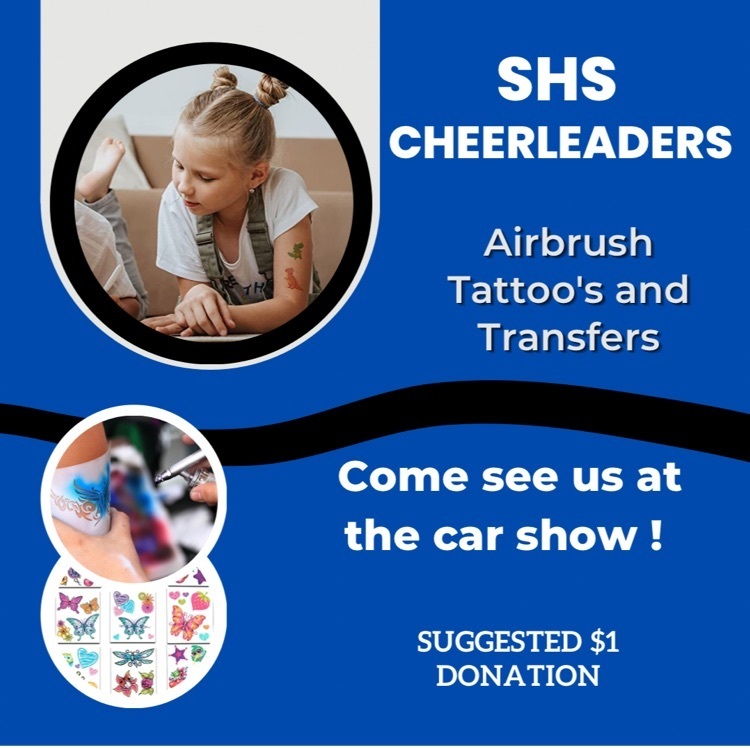 GSK Science in the Summer Free Summer Program for students going into grades 2-6. Stockton Elementary Thursday, June 23 1:30-3:30 PM 25 slots available First available!
https://exploration.org/outreach/gsk/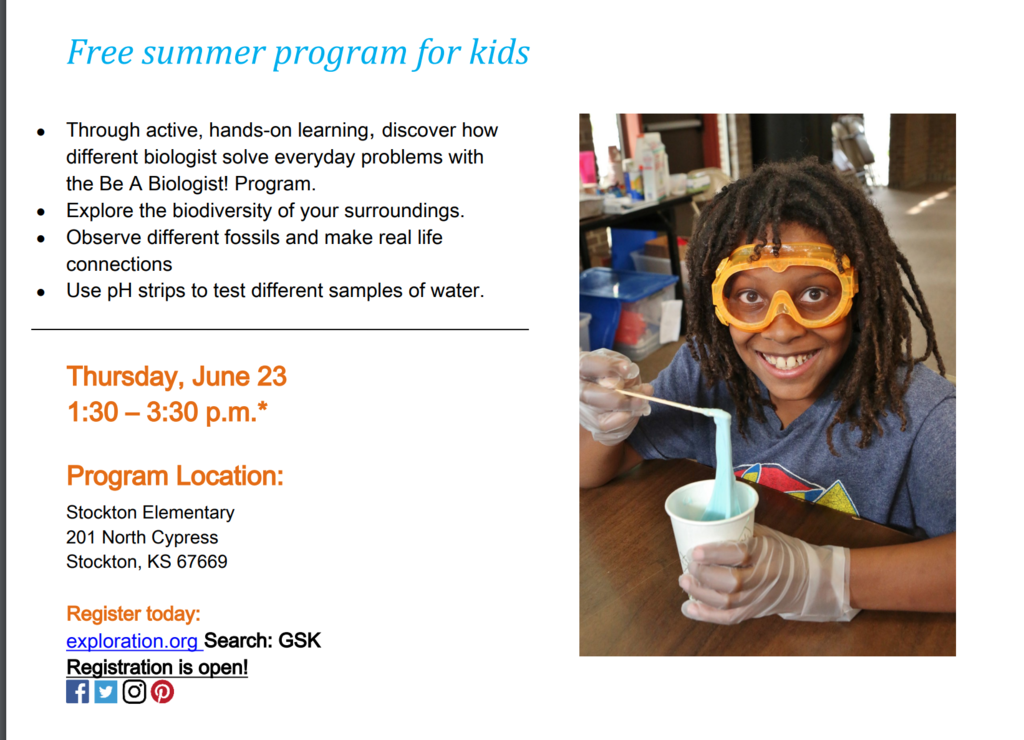 SHS Cheer team completed KSHSAA UCA camp this week with a ton of gained confidence and awards! As a Team: 1st Game Day , 3rd Camp Routine , and Spirit Stick Individual Awards: All American ~ Delanee Bedore and Claire Plumer Pin it Forward ~ Delanee Bedore, Claire Plumer, and Taigen Kerr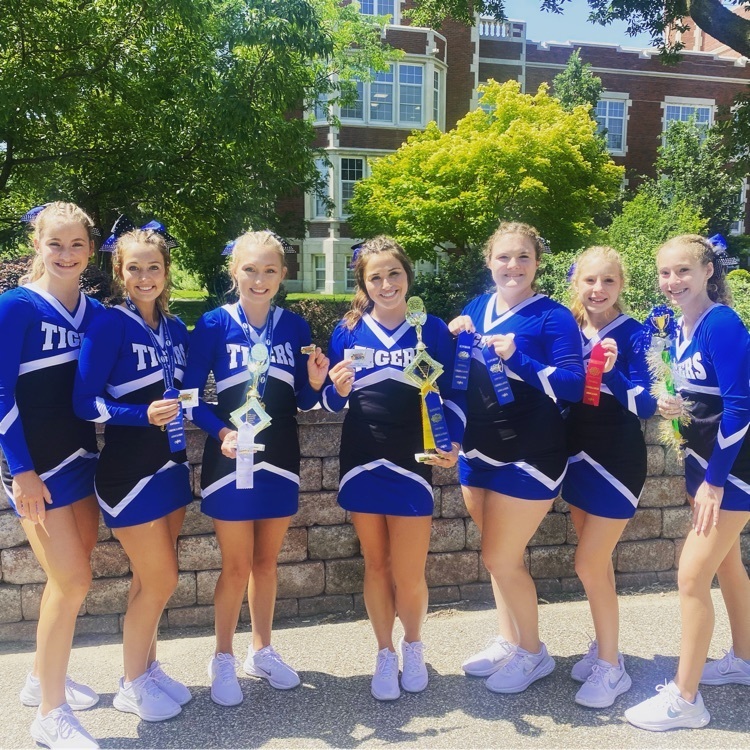 Tiger Nation - it is time to grow our own! We have two openings at SHS in the areas of science and business. Please contact our district office or our district/ building administrators to explore the routes to becoming a teacher! #TigerPride271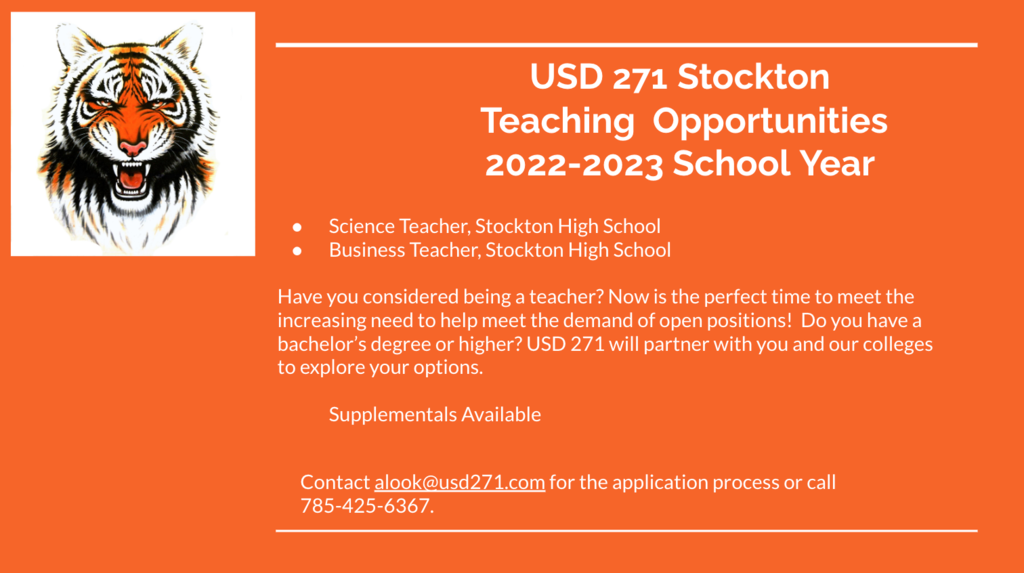 We hope you can support our SJHS Cheerleaders this Friday! #TigerPride271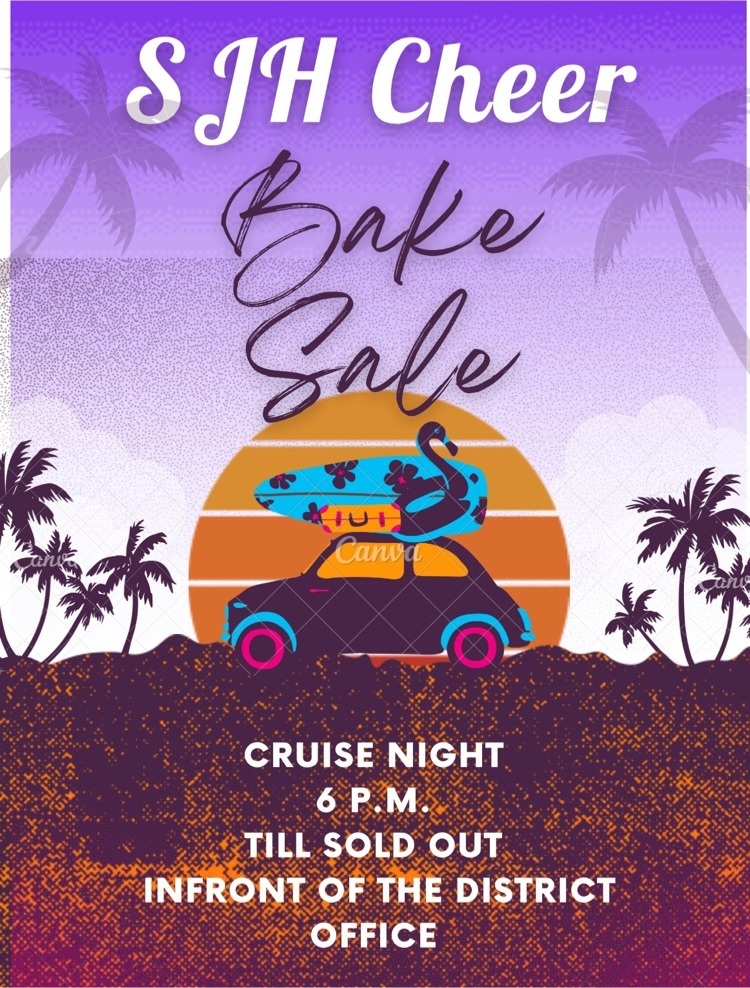 Day 3 updates from SHS Cheer Camp on the campus of Kansas Wesleyan! Blue Award Winner for Theme Night! #TigerPride271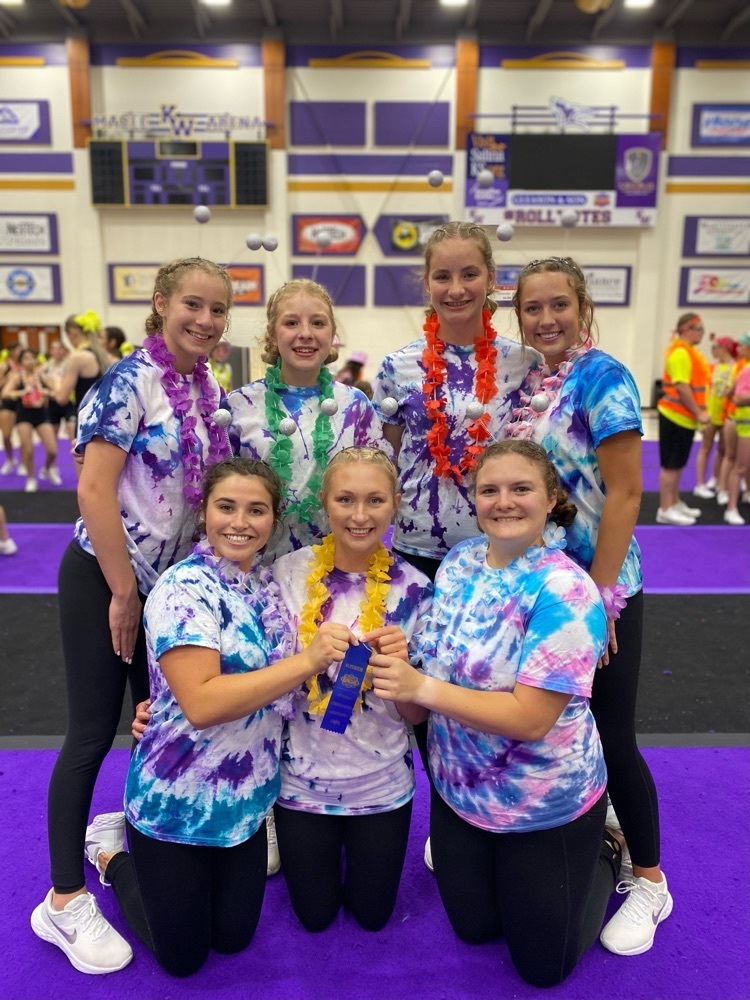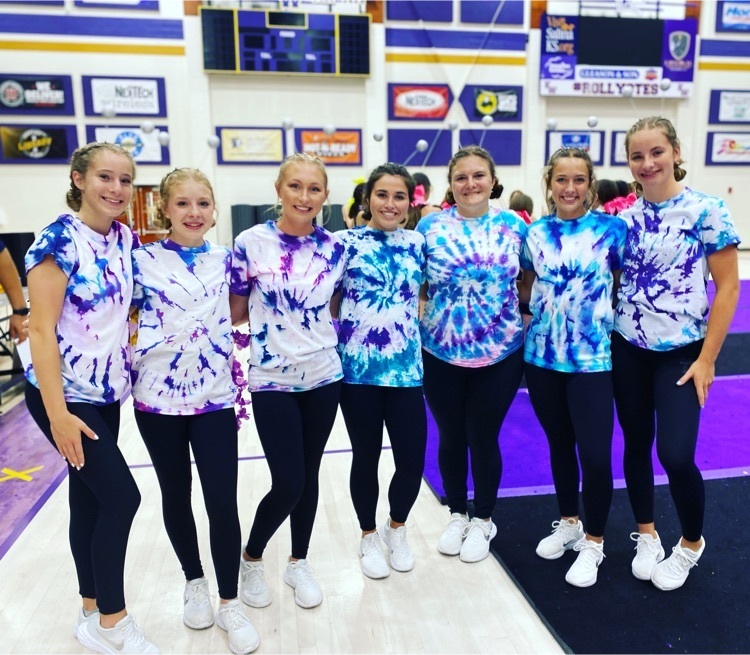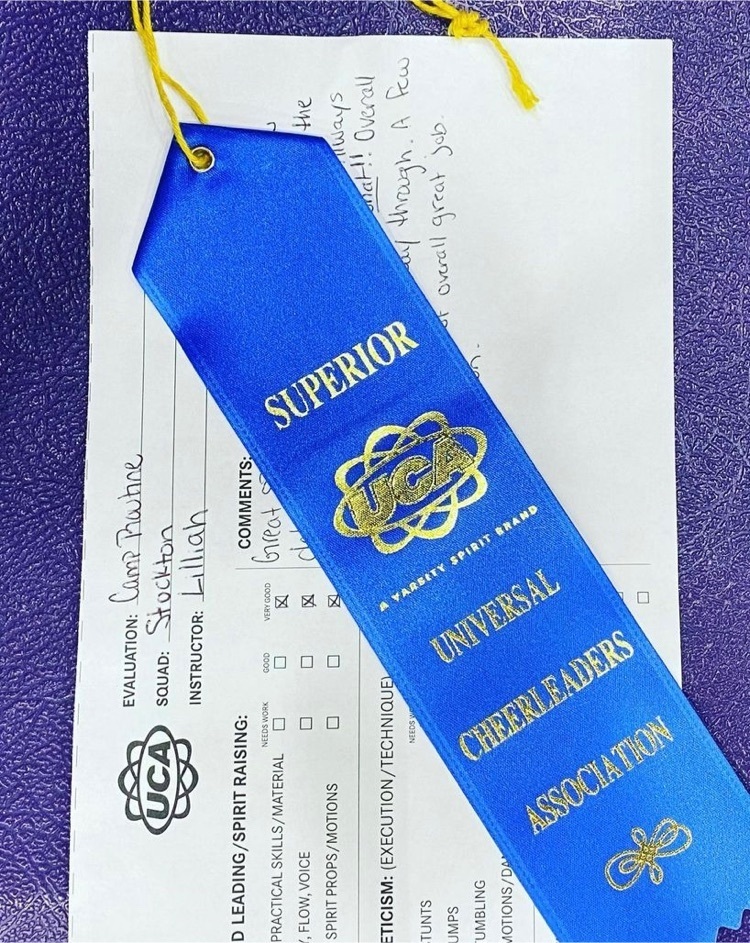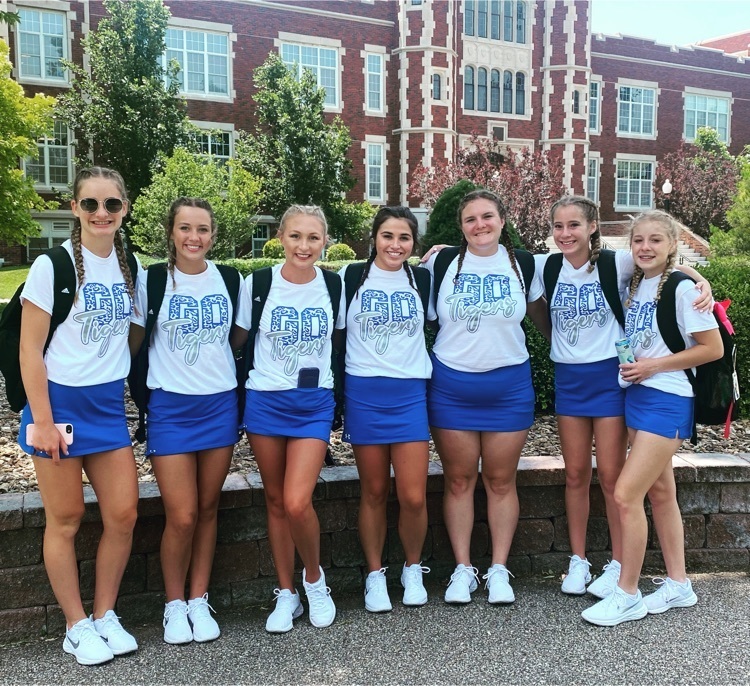 Our 22-23 SHS Cheerleaders are at camp this week! 🥁 🎤 Day 1 and Day 2 updates…we are proud of you!!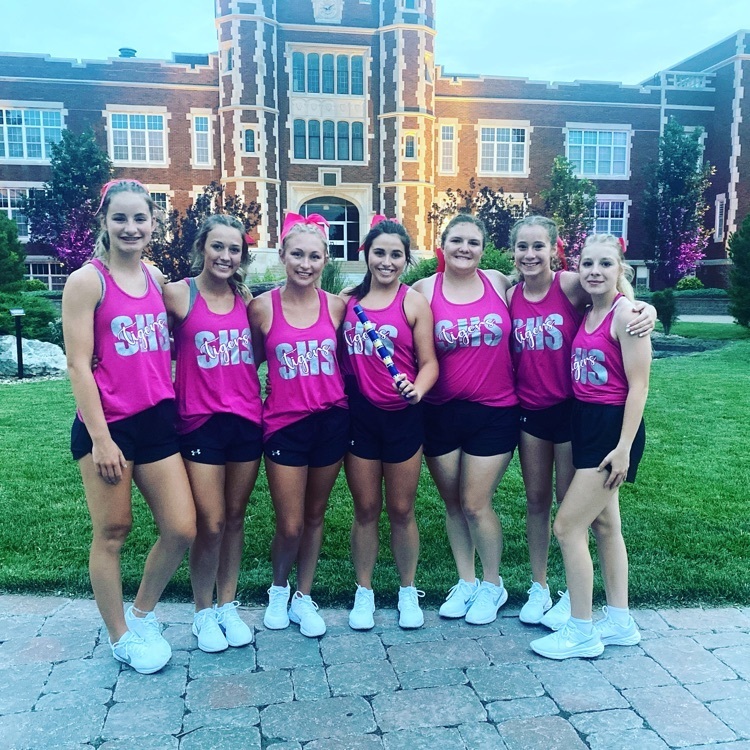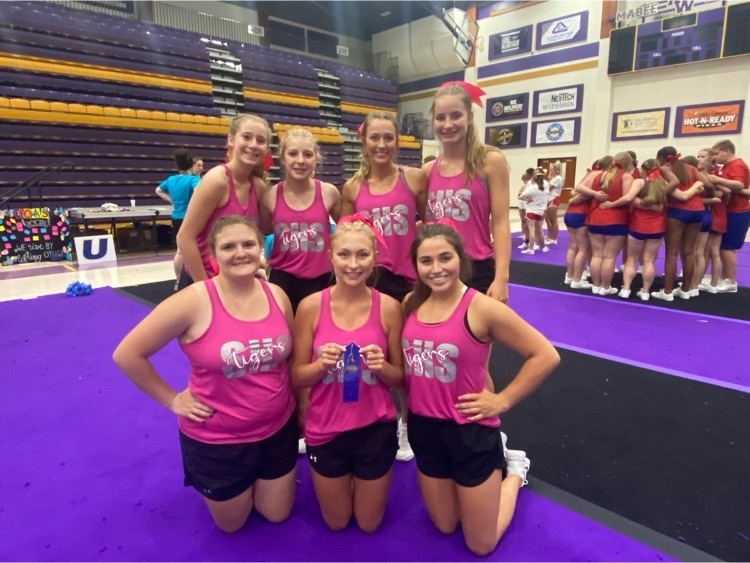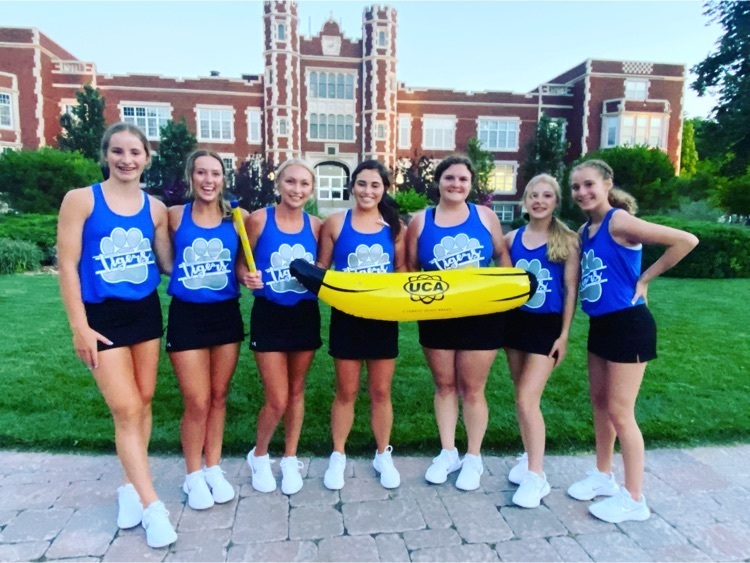 STOCKTON USD 271 Is Looking to Fill the Following: AT LARGE BOARD OF EDUCATION POSITION If interested in filling this position, until the next election, by Board Appointment

Welcome from USD 271's incoming Superintendent Sarah Armstrong.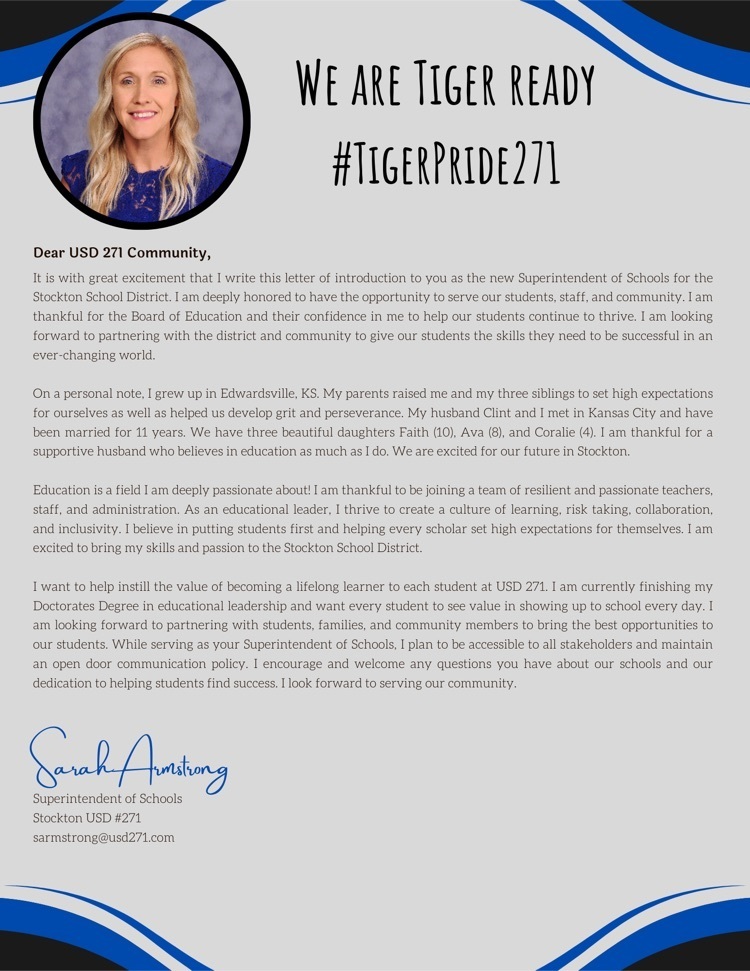 Our USD 271 Stockton Schools Summer Lunch Program is going strong! Today we served over 100 FREE lunches and a breakfast for the next day! 11:30-12:30 on M-Th! #TigerPride271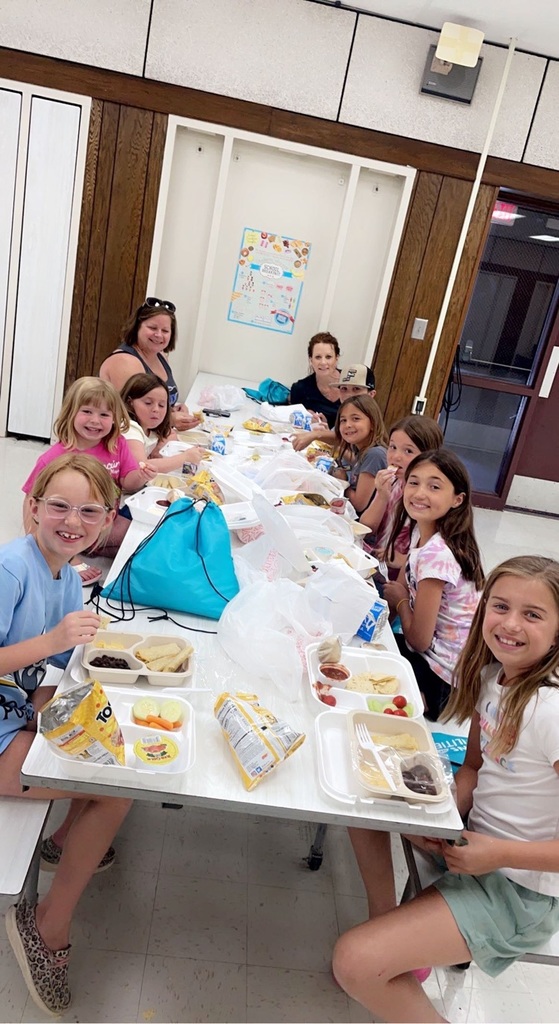 Kaelyn throws disc 1:15 Friday 4 x 100 relay prelim 2:55 Friday Ava runs 200 prelim 5:15 Friday Ava runs 100 prelim 8:30 a.m. Saturday 100 meter final is at 12:45 Saturday Rylan throws Javelin 1:15 Saturday 4 x 100 final 3:00 Saturday 200 final 5:55 Saturday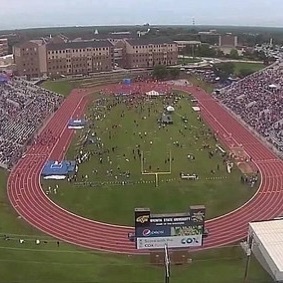 Stockton Schools State Send-off for our State Qualifiers. Run fast, throw hard! #TigerPride271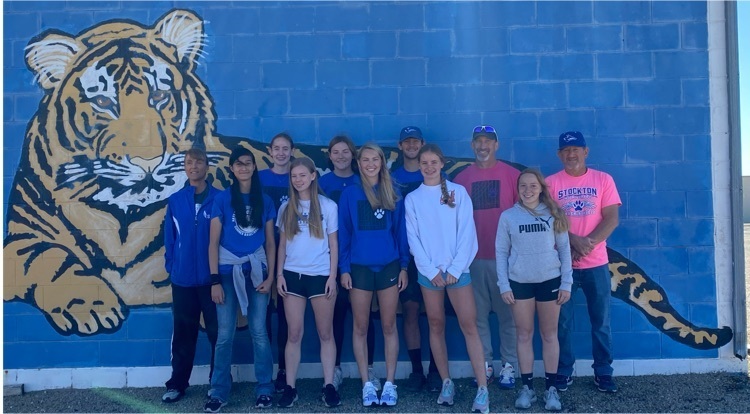 Thank you Trooper Todd for coming to our Drivers Ed class this morning.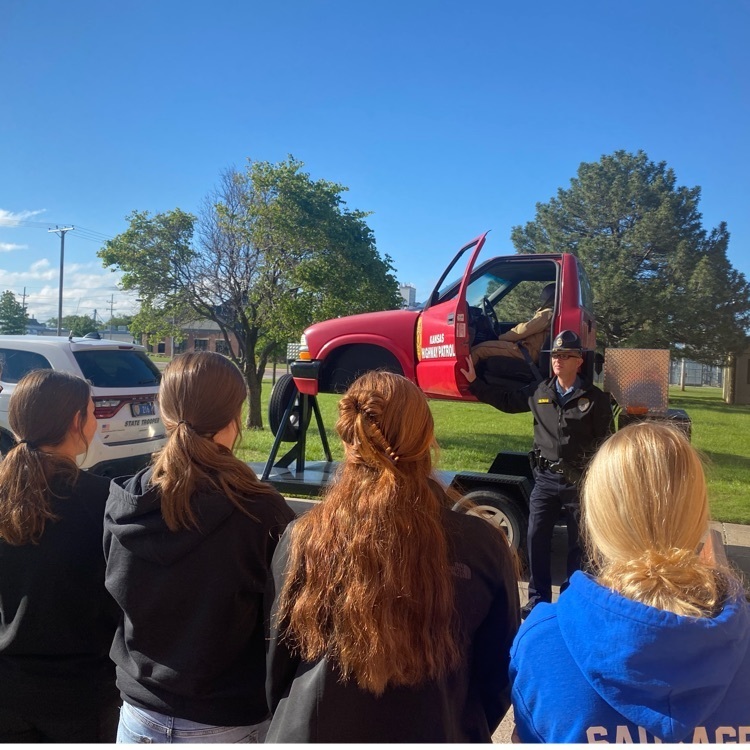 Dear Parents/Caregivers of K-6 Students , Are you looking for an activity that will allow your child to continue learning and have fun over the summer break? Then check out Greg Tang's Summer Break Math Challenge! (
http://TangMath.com/summer
) During the break, students can go to gregtangmath.com to complete the activities on the attached game board. The additional game boards are on the site listed above. This is an optional activity. Students who can't participate will not be penalized in any way. Students who complete the challenge can earn a certificate and a chance to win a personalized signed copy of one of Greg Tang's books. It is fine for students to get help from you or someone else if they need it. They can also move to a harder or easier level of the game to make things more or less challenging. After your child completes a game board, be sure to enter them for a chance to win a prize. Sincerely, Mrs. Green and SGS Staff
USD #271 Weight Room will be closed on Friday, 5/27/22 due to State Track, we will open back up for normal schedule on Monday, 5/30/22.

Tiger Nation is having a send-off for our State Track Qualifiers on Thursday, May 26th at 10:00 in front of the High School. #TigerPride271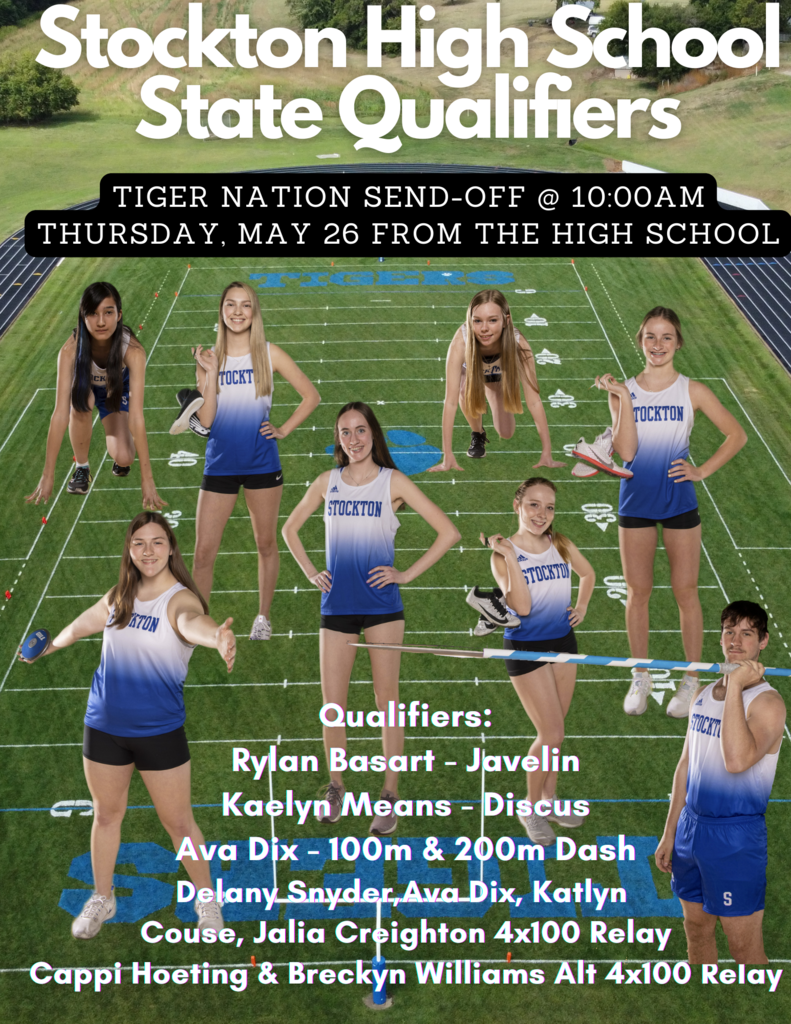 MAYB Season is here! Help support our girls team in this summer season!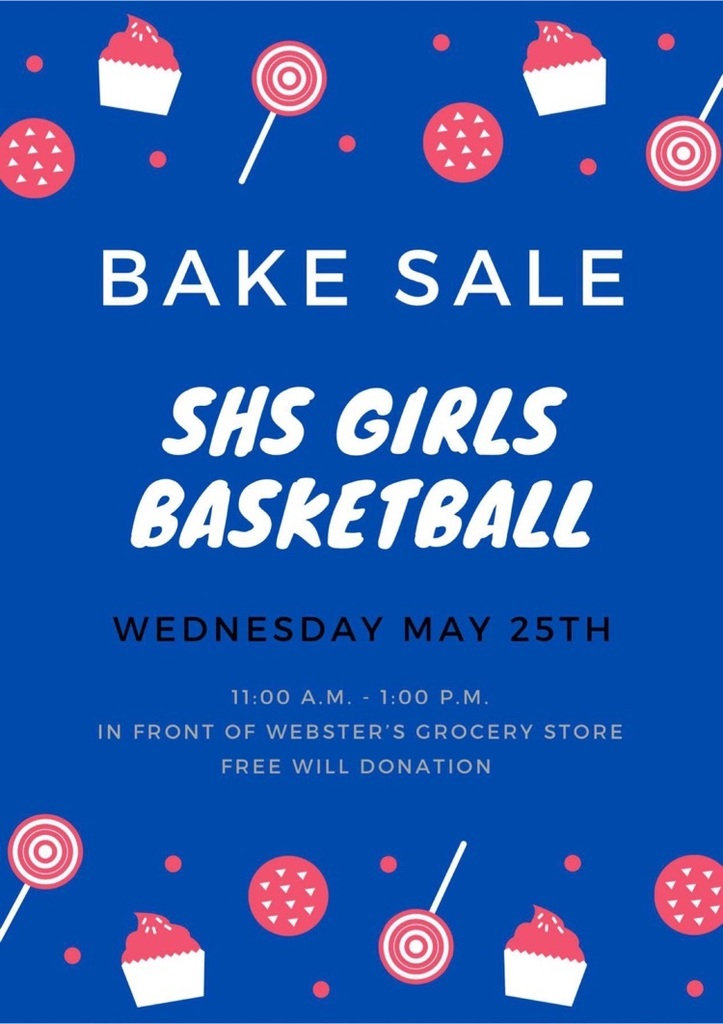 UPDATE: We will begin next week. Tuesday, May 31st from 4:00-5:00 p.m. The focus is to build on HS math skills practice for ACT, or simply for extra practice. We look forward to seeing you!