A HUGE THANK YOU to the Rooks County Fair Board for donating ice to our staff and athletes yesterday in the heat. We really appreciate the donation.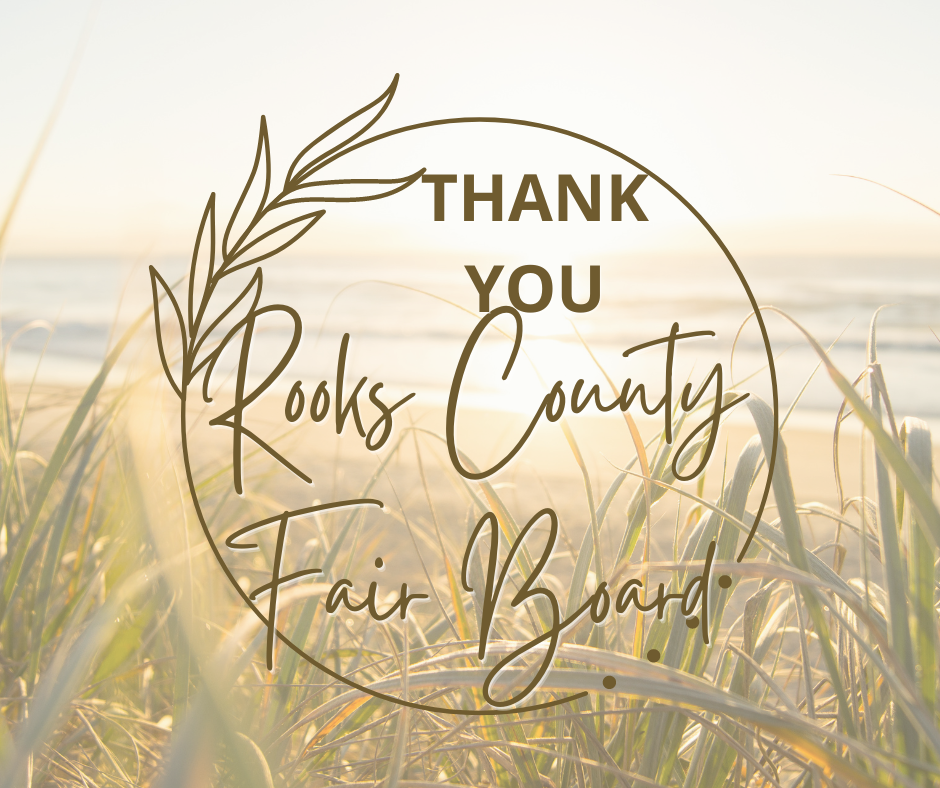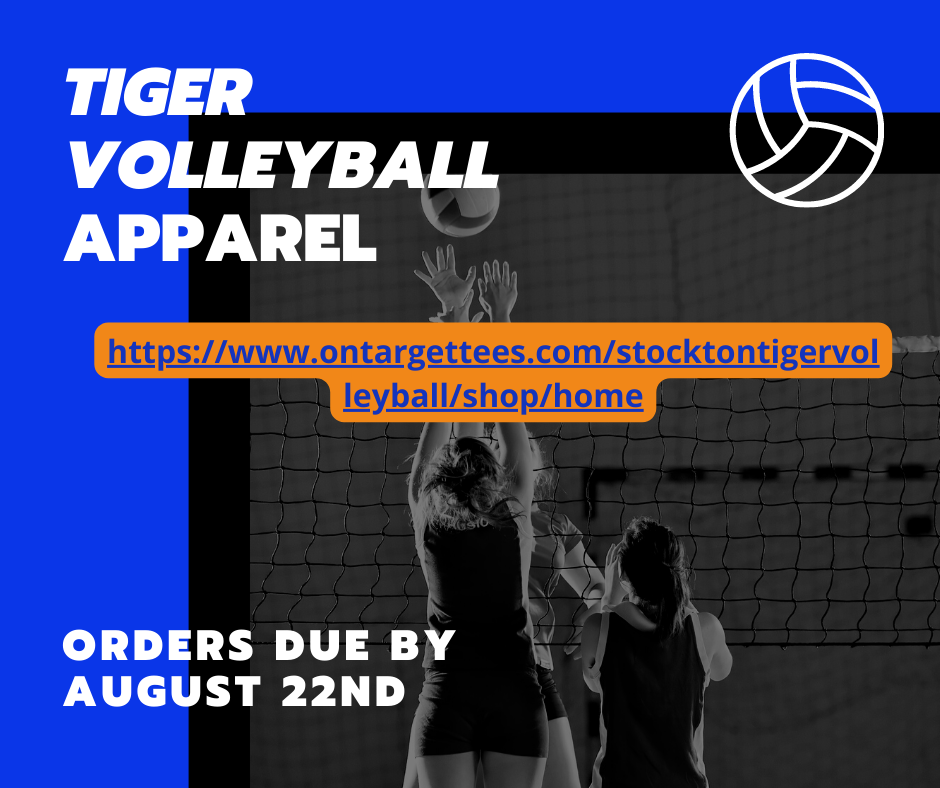 Please welcome Dr. Kephart and Miss. Baird to the tiger family! #TigerPride271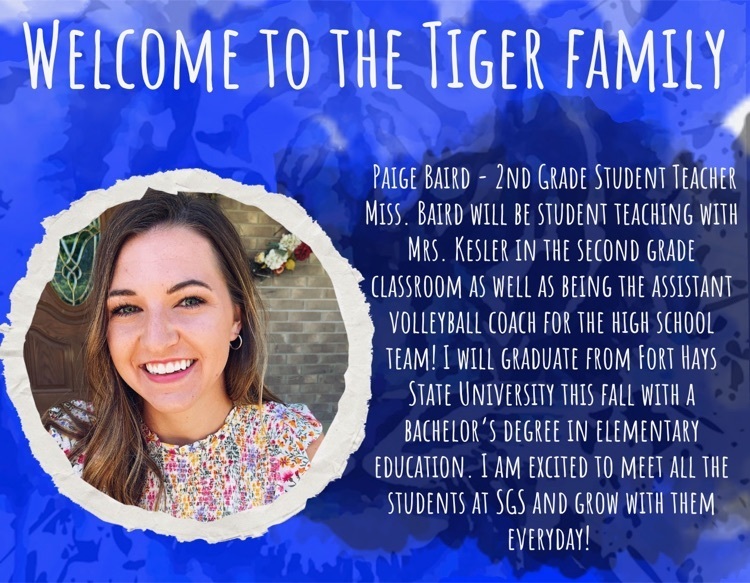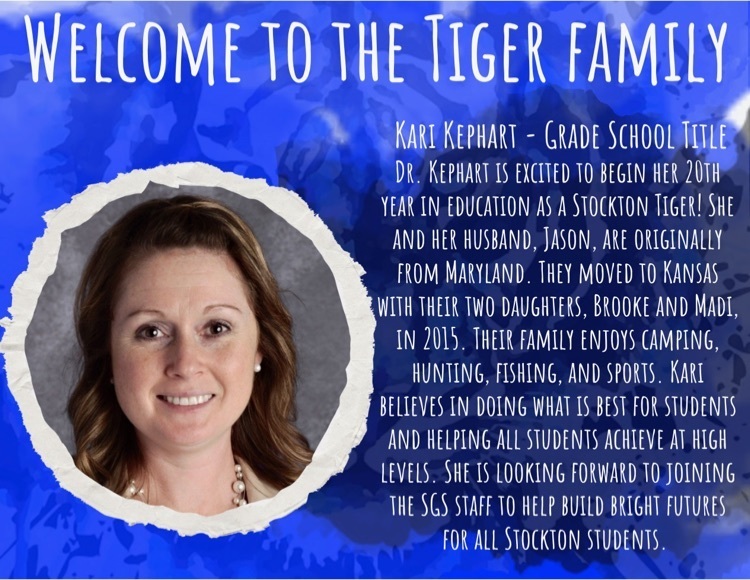 We have school supplies for all grades levels! If you are in need of any supplies or all supplies, please contact Rhonda at the Stockton Grade School office. 785-425-6120 from 8am - 4pm. A huge thank you to Don Moffet and staff at Farm Bureau Insurance, the Stockton Church of Restoration, and the River Valley Church for your generous donations! We are better together!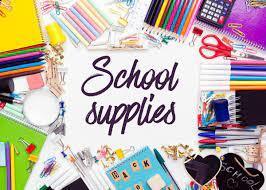 New members to the Tiger teaching staff met today with administration and mentors to plan and learn. We have a great group of educators and are fortunate to have gained these wonderful people. Please come to open house on Tuesday evening to meet them.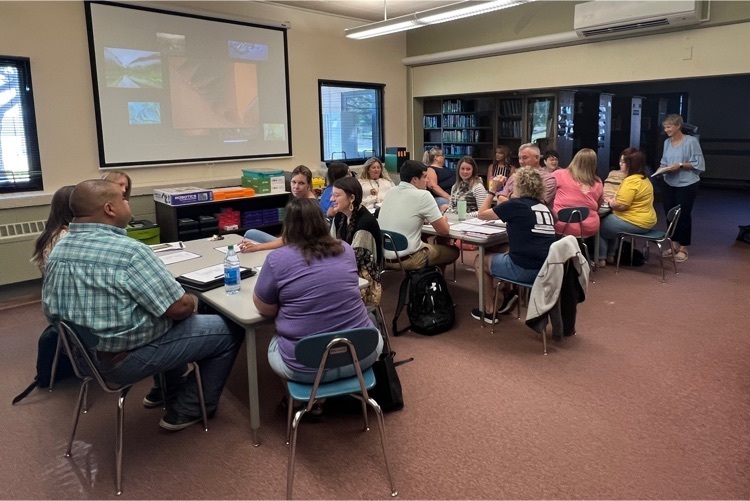 Stockton Tigers JH & HS First Day Fall Sports Practice Schedule Monday, 8/15/22 JH and HS Cross Country - 3:30 pm - Front of HS JH Volleyball - 4:00 pm - JH Gym HS Volleyball - 6:30 am - SHS Gym JH and HS Football - 6:00 pm - HS Practice Gym All Student Athletes Must Have a Signed Physical & Concussion Form on File with USD 271 Before They Can Practice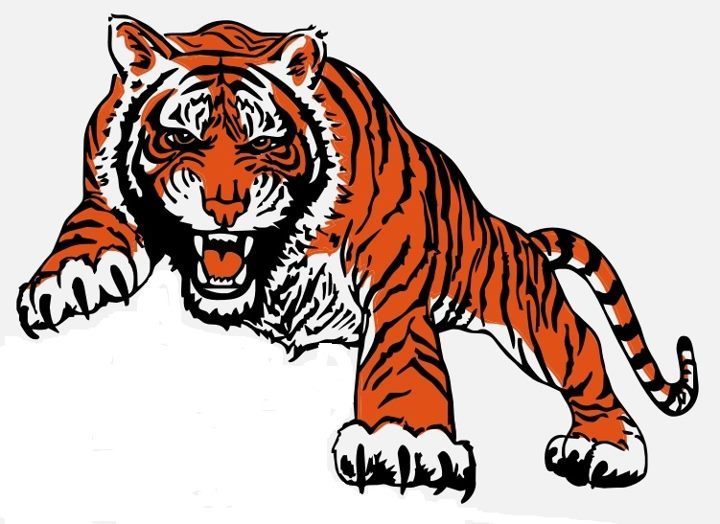 SHS and SJHS Football Equipment Check Out 5:00 pm on 8/14/22 for High School 6:00 pm on 8/14/22 for Jr. High
Stockton Tiger Football Apparel for the upcoming season. Deadline to order is Sunday, 8/14/22 Please see the link to take you to the order form. Thank you for supporting our Tiger Football Team!
https://www.ontargettees.com/stockton_football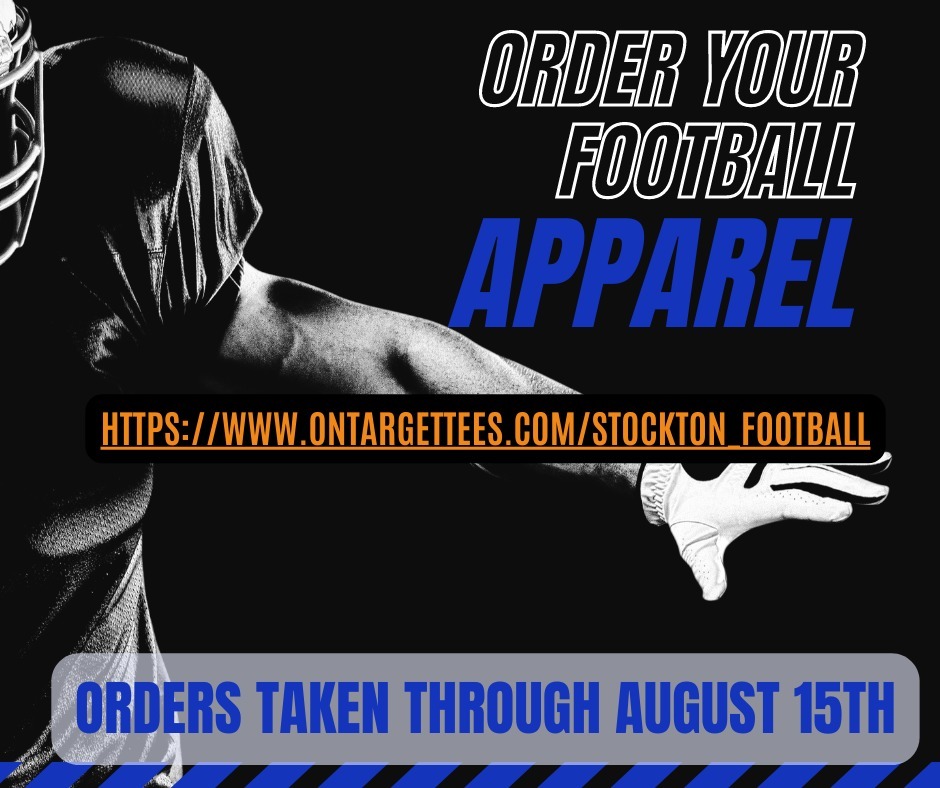 SHS Juniors and Seniors that are signed up for Comp I and/or Psychology make sure you check your school emails this week, you will have an email from Mr. Bennett, classes start next week before we start school.

Summer Break Reading Bingo Color in each square as you complete the activity and try to get a BINGO! If you fill the entire card before August 22nd, please bring it to school on that Monday and share it with Mrs. Green, principal. Enjoy reading!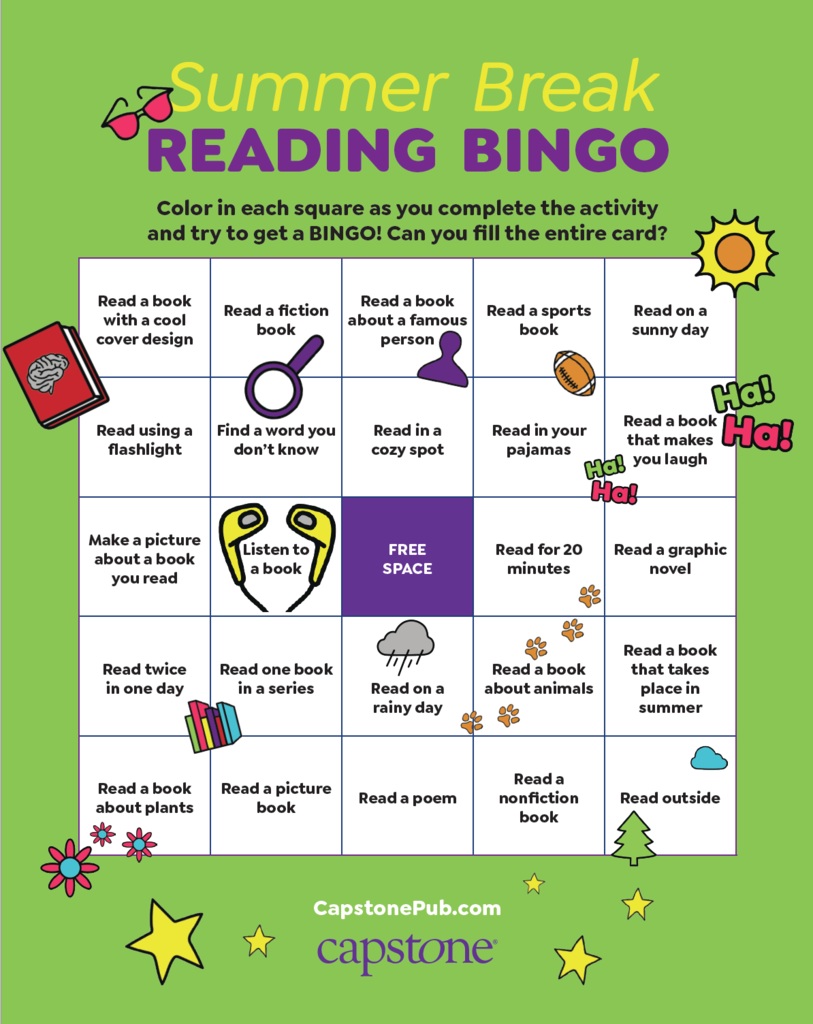 Back to School Open House at SGS and SHS. Tuesday, August 16, from 5:30-6:30pm. Meet your teacher(s), drop off supplies, and say hello to our 271 family! Preschool and Kindergarten will have their open house on Friday, August 19th. We are TIGER Ready! It's a great day to be a Tiger! #TigerPride271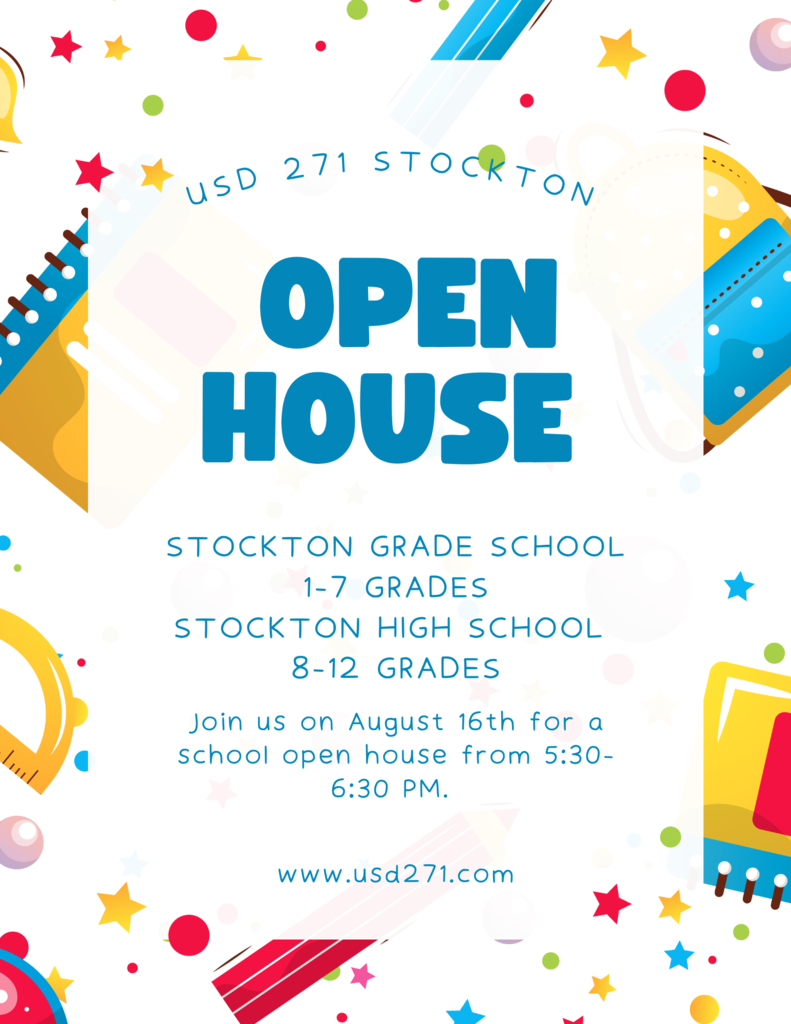 Juniors please contact Mrs. Billinger about working at the fair on Monday, August 8th from 5:30-10:00. This is a fundraiser for prom and all members of the class need to help. Thank you.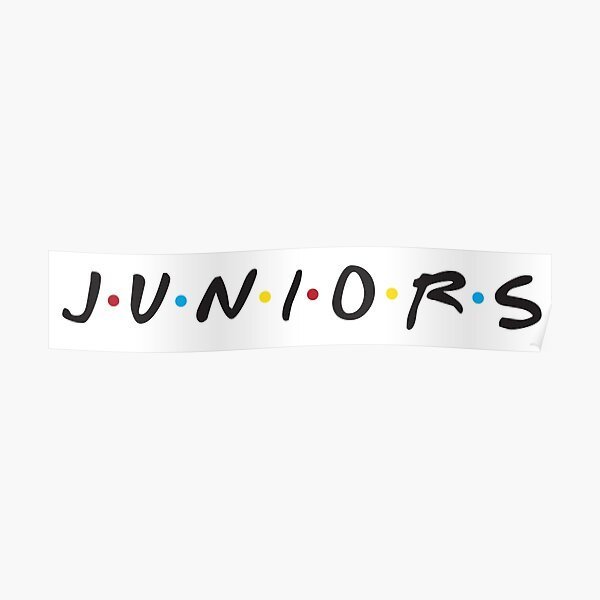 Attention: 8-12 Students you will need to come to enrollment to complete your class schedule for the 22-23 school year. Enrollment letters were mailed to your parents/guardians last week where there was a class schedule enclosed in the letter but you still need to come in-person to select your classes. Enrollment is Wednesday, 8/3/22 and Thursday 8/4/22 from 8:00 am to 4:00 pm in school cafeteria.
Please welcome Dr. Cole to our Stockton High School staff!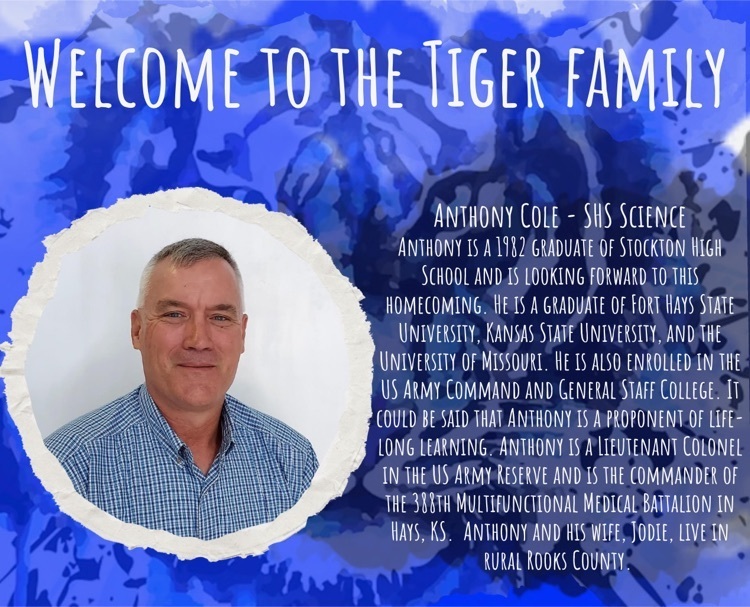 It's time to enroll for the 2022-2023 school year! Our offices will be open from 8am - 4pm on Monday, Tuesday, and Friday. We will meet your needs in the school cafeteria at the same time on Wednesday and Thursday!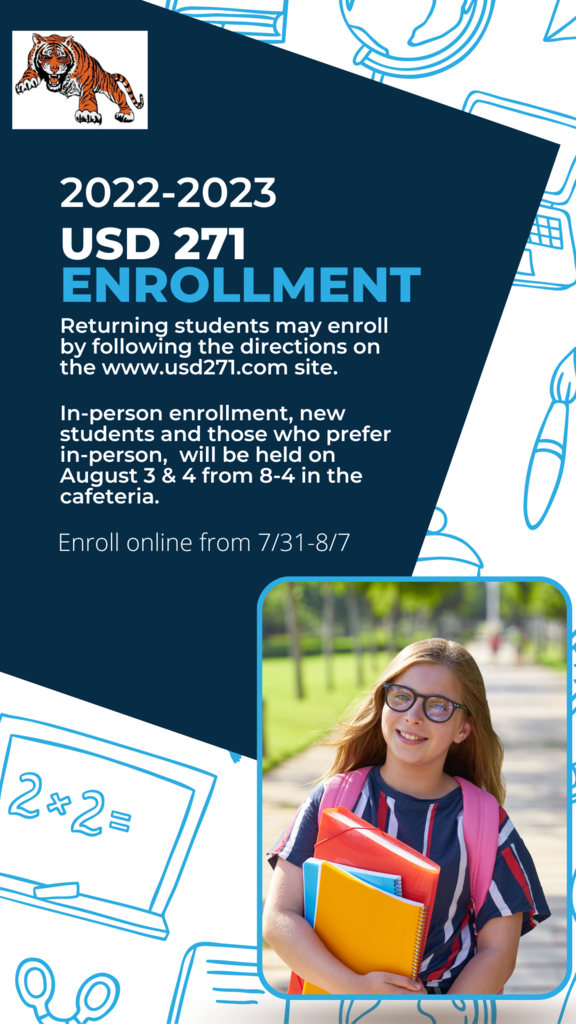 A big TIGER thanks to our 2022 Summer Learning Staff: Mrs. Kuhlmann, Mrs. Bennett, Mrs. Gasper, Mrs. Billinger, Mrs. Becker, Mrs. Kesler, Mrs. Moffet, Mrs. Riener, Miss Rogers, Mrs. Fleck, and Mrs. Dryden! During the months of June and July we served over 40 students as we extended the school year to meet the needs of our students.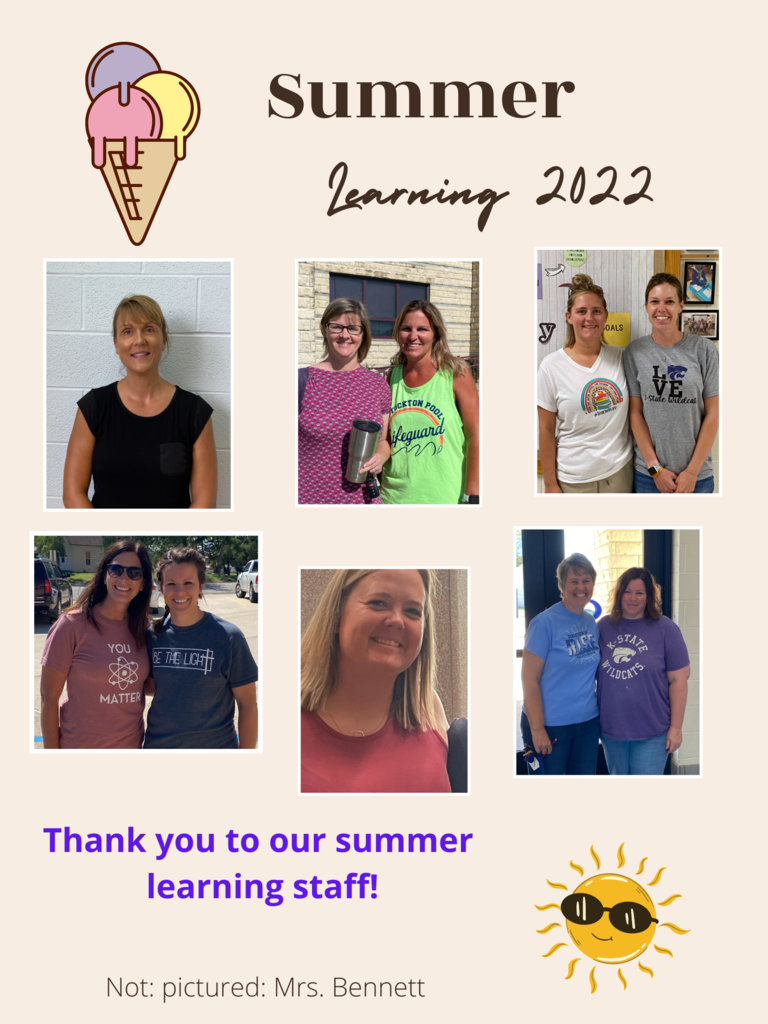 SHS and SJHS Football Equipment Check Out 5:00 pm on 8/14/22 for High School 6:00 pm on 8/14/22 for Jr. High
SHS Weight Room 6:00 am to 9:00 am - This is the last week for these hours 6:00 pm to 8:00 pm -These hours will continue through 8/5/22 and hours during fairweek will be posted on the door.
6-12 Students that are interested in Cross Country this year get in contact with Coach Janet Kuhlmann