Thank you to the Andreason Foundation, the Endowment Foundation, and the Stockton Lions Club for your generous grants for our new digital sign.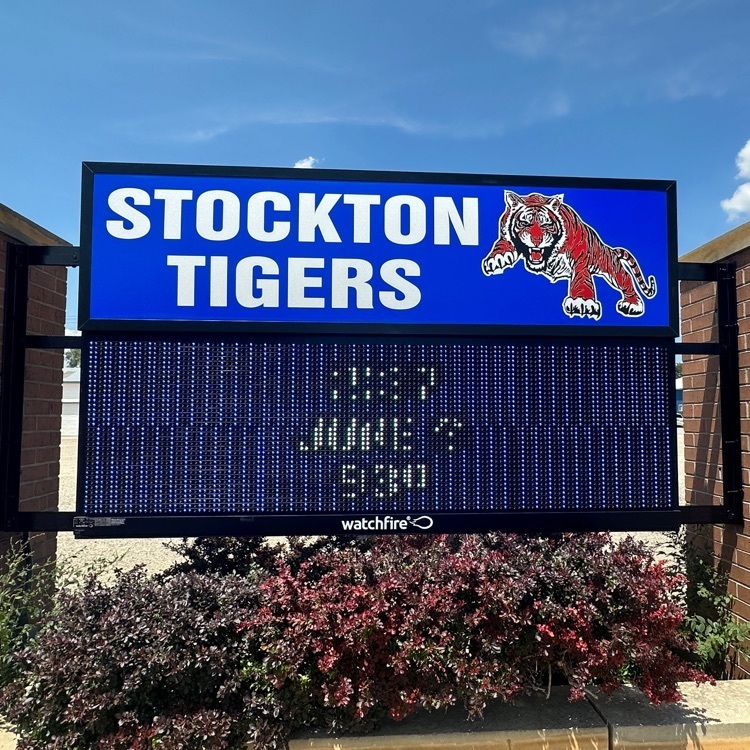 A summer resource to share with you and yours! Summer learning can be a family affair!

Come join us to sharpen your math skills! It is a lot of fun and we get to maintain what we have worked so hard on throughout the year, we prepare for ACTs, and challenge our minds to grow and prepare for the school year to come. Let us know if you are interested!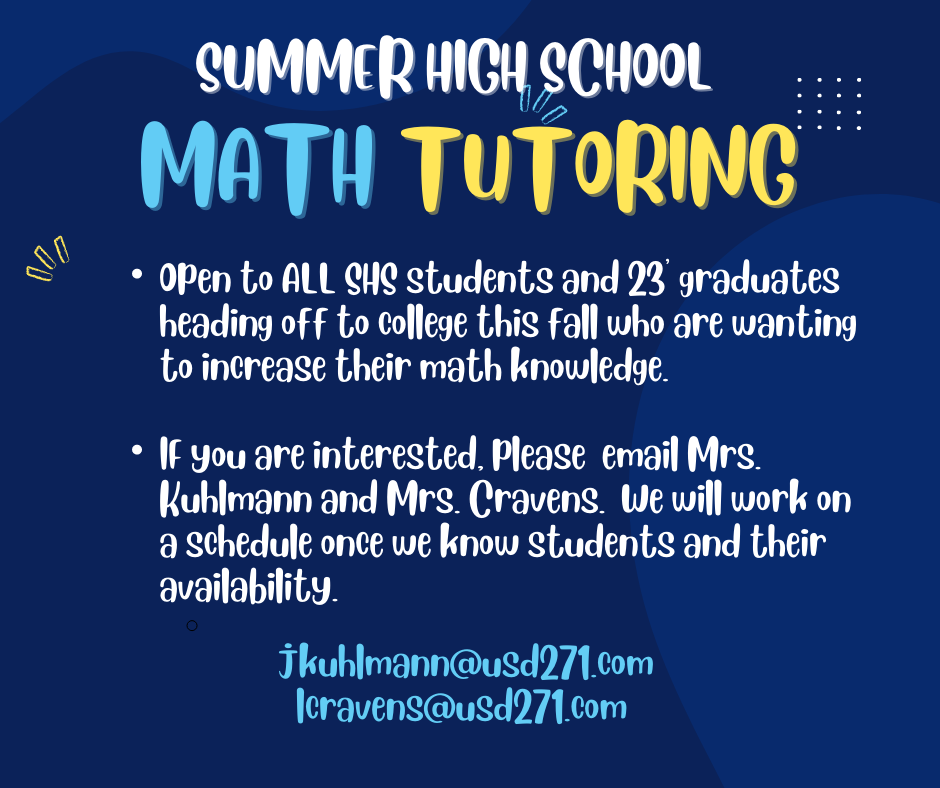 Stockton Schools 2023-2024 Enrollment will be August 2, 2023 from 8-5 pm.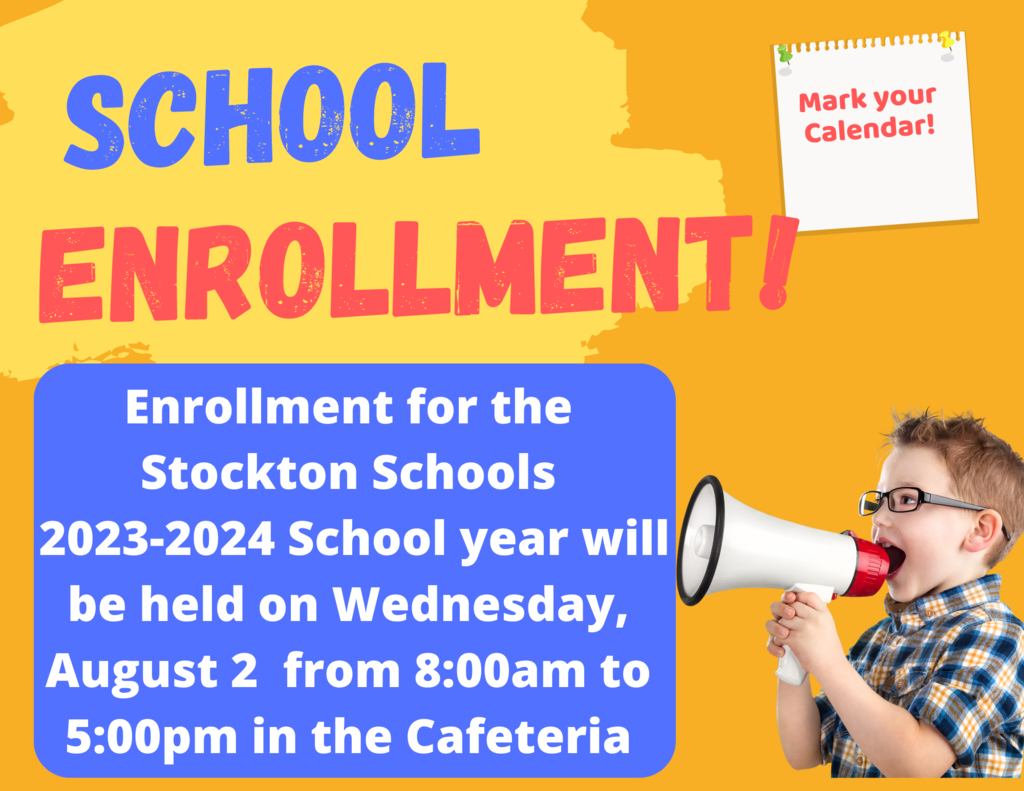 SUMMER LUNCH MENU!!! We are using this menu instead of the school year portal, just for summer meals. Reminder, no meals served on Fridays. Looking forward to seeing you at our Summer Lunches!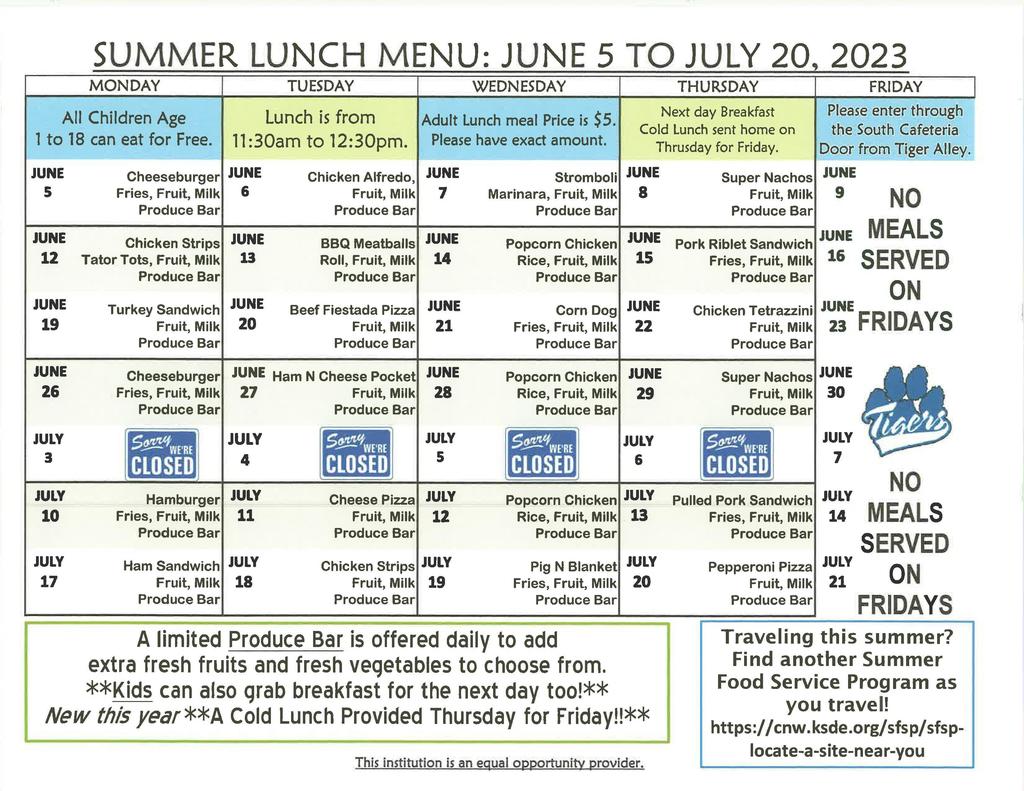 The Diamond K Autowash is helping the SHS cheer team with their car wash fundraiser by donating the credit card receipts from June 3rd & 4th to their cause. If you missed out on the cheerleaders washing your car due to the rain, you can still help them out!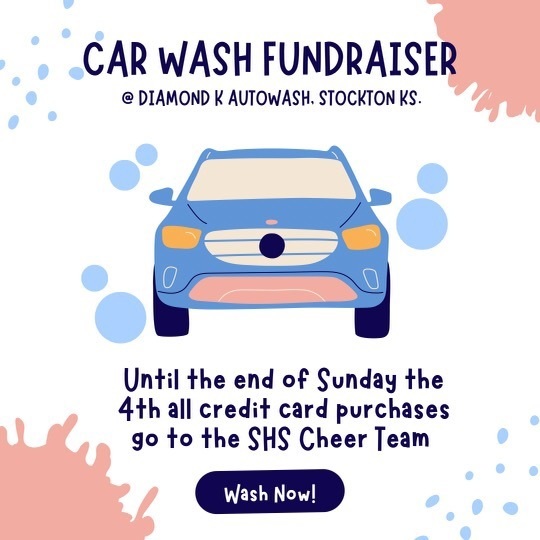 School may be out for some, but our Drivers Ed students have been learning, and driving. They have had the privilege of some guest speakers and real world learning opportunities. Thank you to the following that have greatly enhanced the Drivers Ed experience at SHS: Don Moffet discussed insurance, Kim Northup, Rooks County Treasurer introduced the students to tags and taxes, Trooper Todd demonstrated the field sobriety test and what happens in a rollover, Jeff Riener discussed the ins and outs of getting a loan , and Hahn Tire for checking the tires after the students practiced changing tires.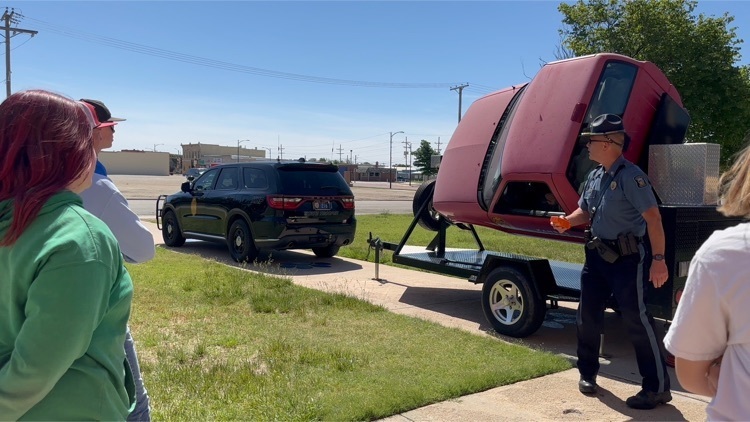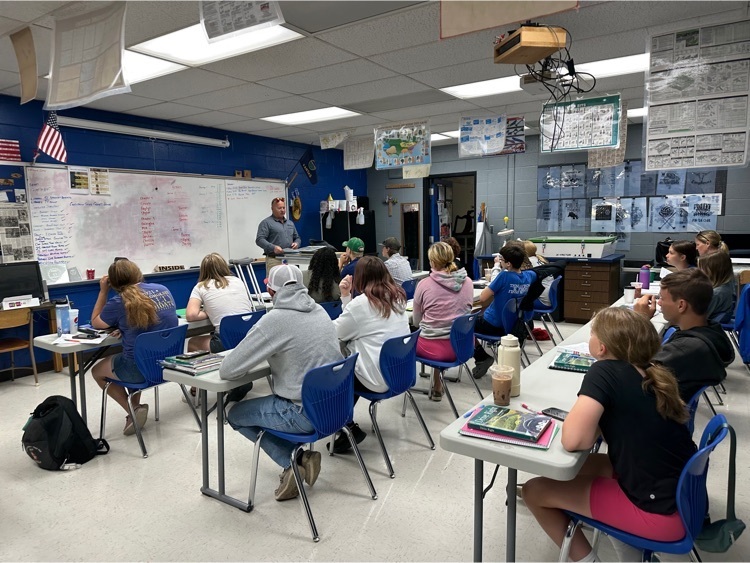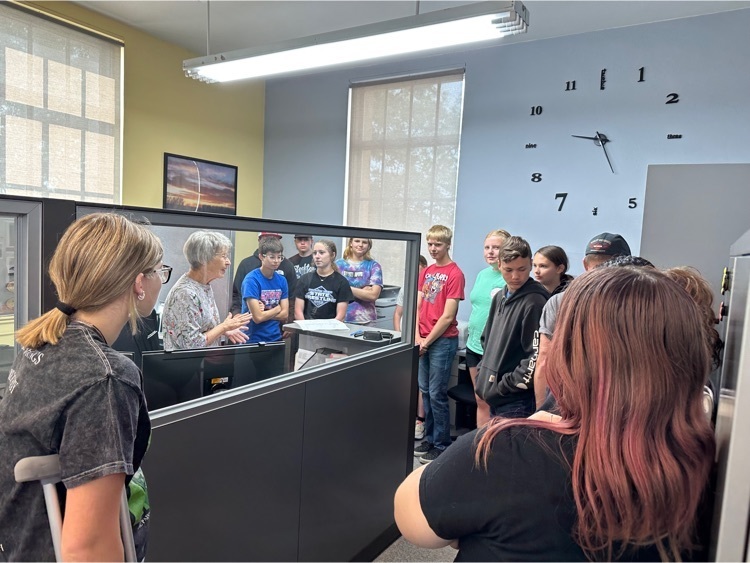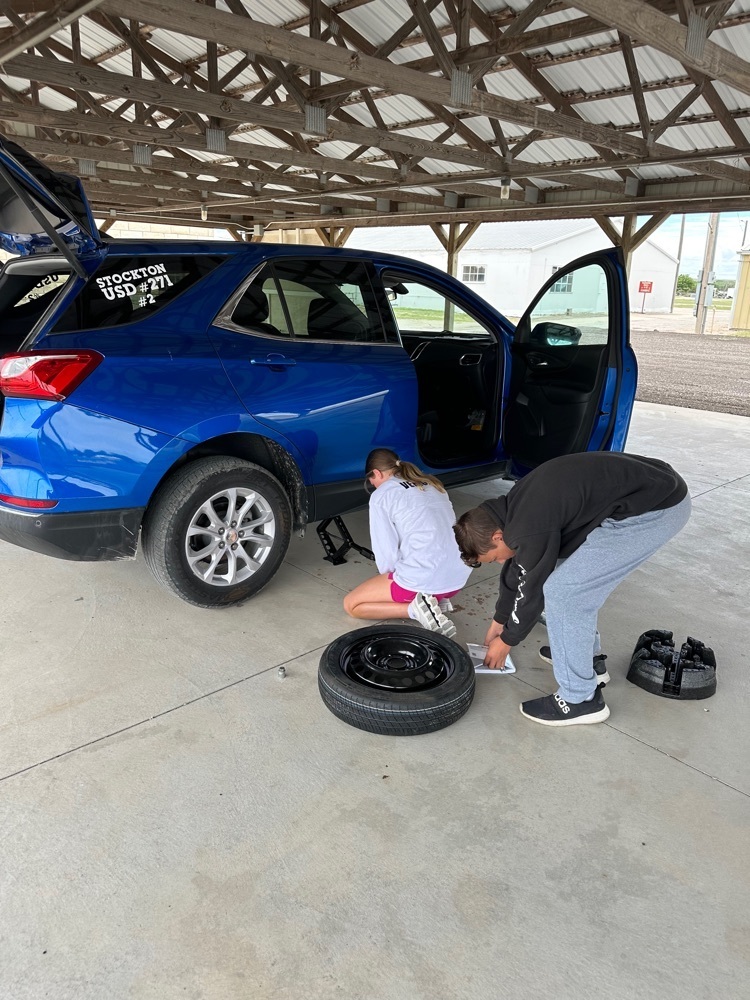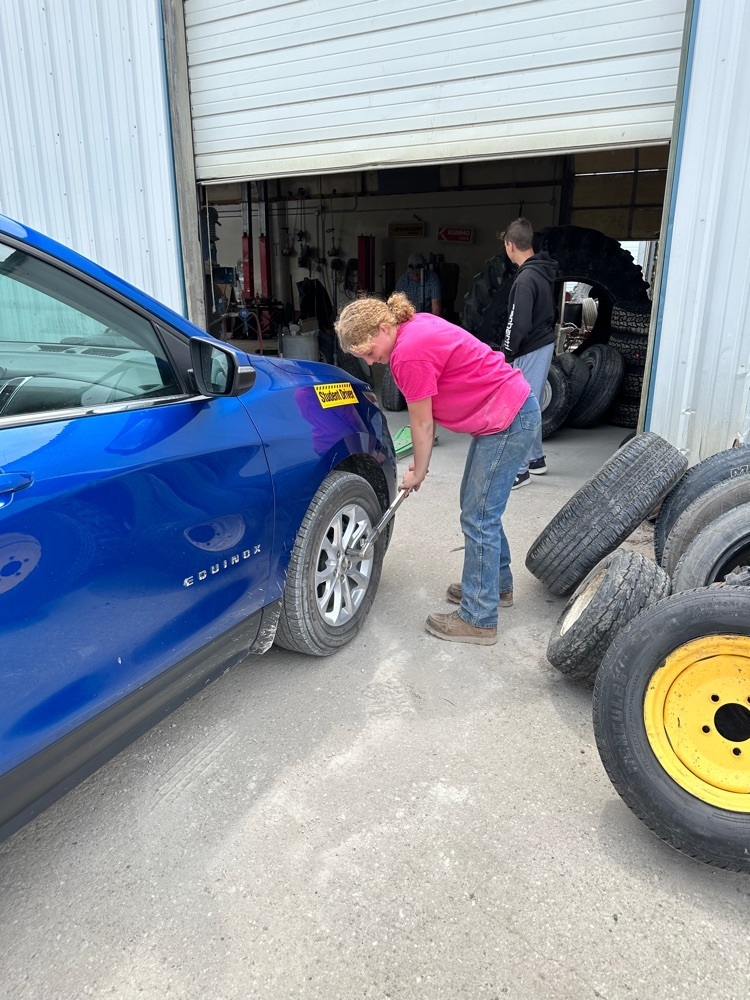 Please help support our Junior Class Prom. Stop by for supper, hot off the grill, Friday, June 16th. 🍔 🌭 🔥. Happy Summer!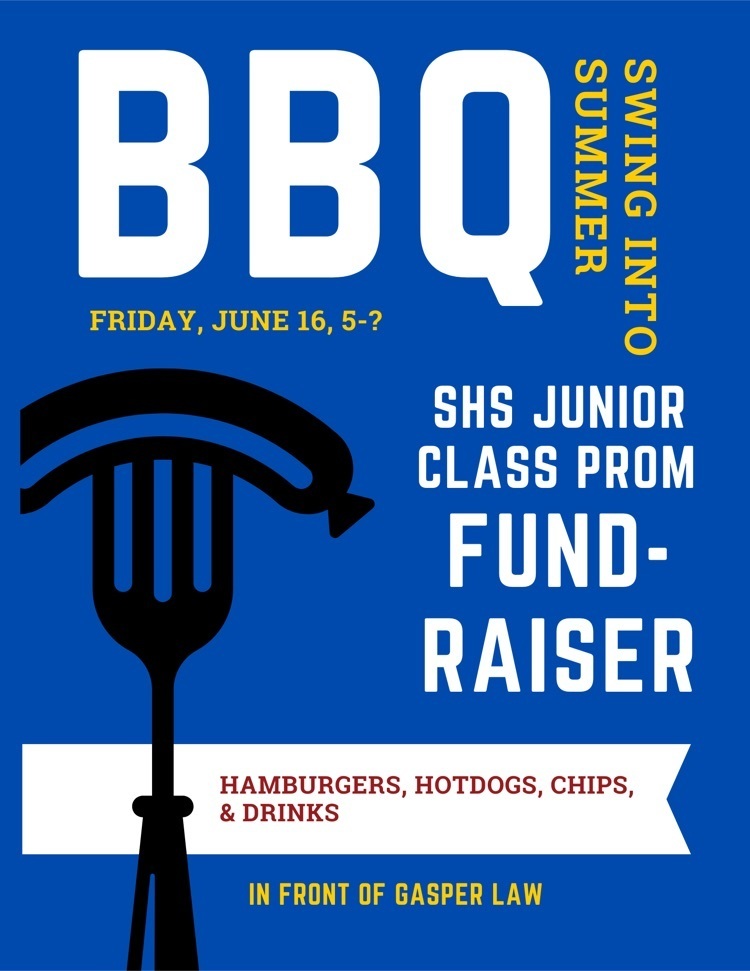 Join our team! We have the following coaching positions open for the 2023-2024 school year. HIGH SCHOOL: Girls assistant volleyball coach, head girls basketball coach, and assistant girls basketball coach. JUNIOR HIGH: Head girls volleyball coach, head girls basketball coach, head track coach, and assistant track coach.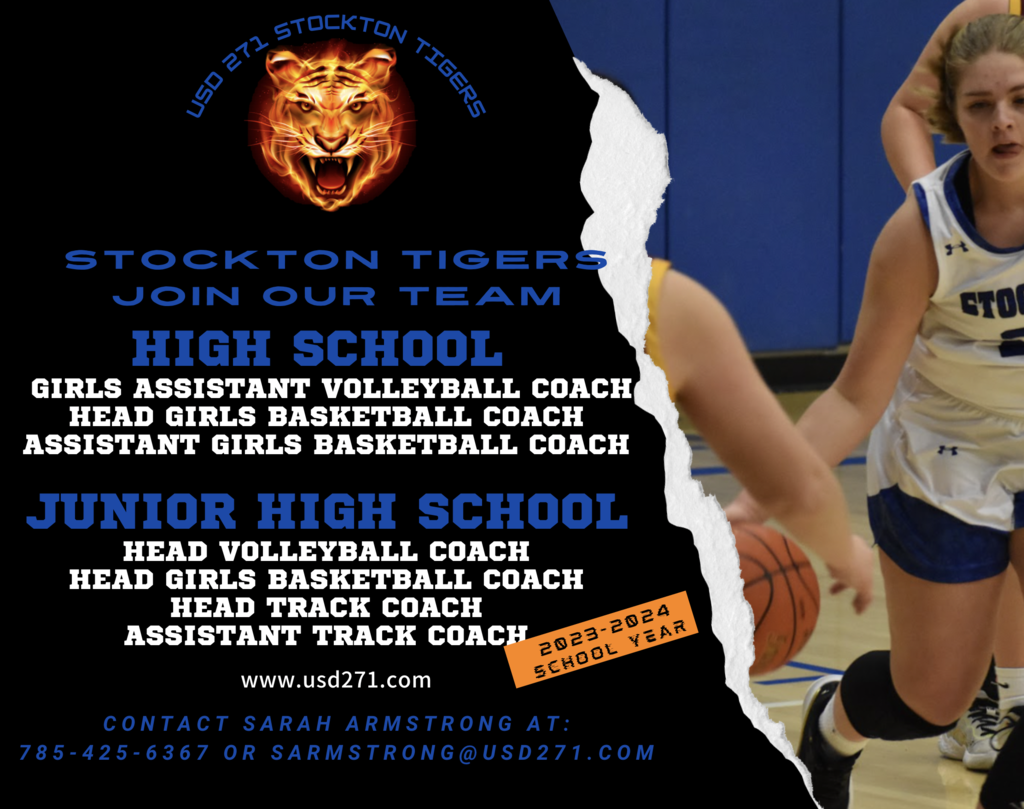 The SHS Cheer Team will be having a Car Wash at Diamond K Autowash on Friday, June 2nd from 9:00am to 12:00 noon to help raise funds for Cheer Camp expenses.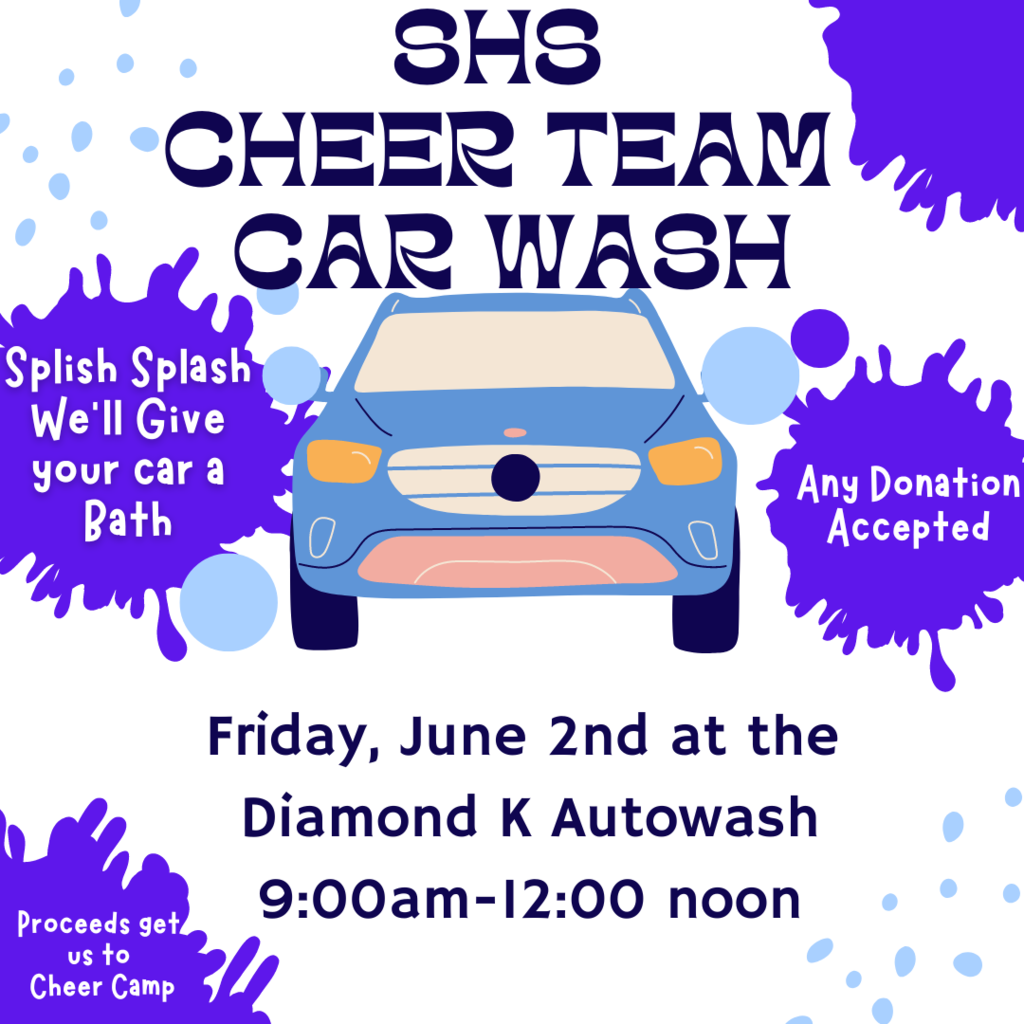 🌻Starting May 26, Sunflower Summer opens the door for KS students to discover our state's rich history & hidden treasures. ✔️Check out more than 100 participating attractions! sunflowersummer.org ✔️Download the app & start planning your summer adventures now! #KansansCan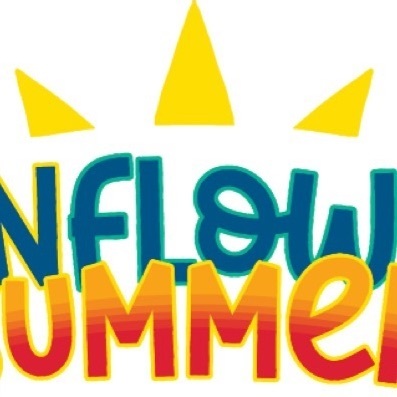 Kansas is creating a plan to expand broadband to every Kansan and asking everyone to visit
https://broadbandks.com
to take a quick online speed test and survey. The test is simple and will only take a couple of minutes to complete.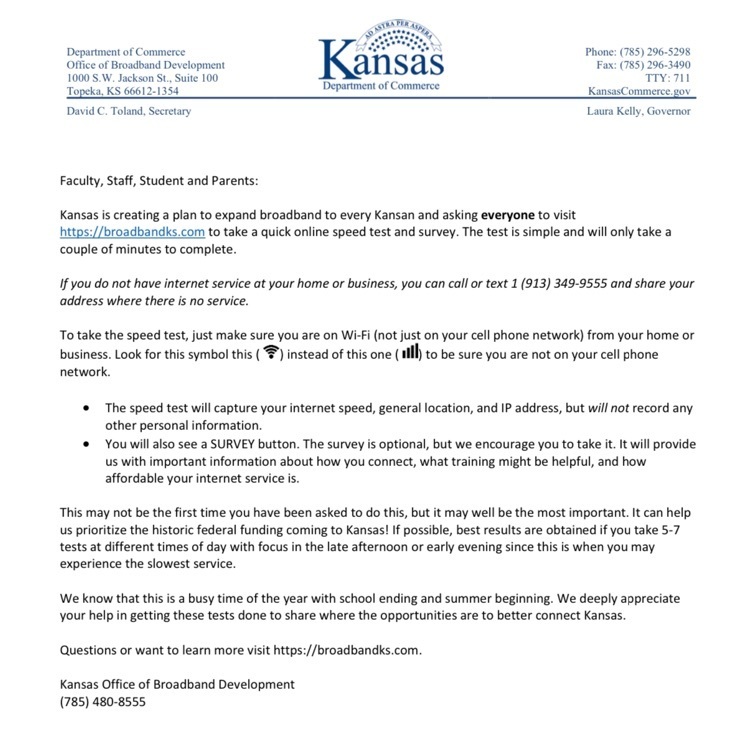 Tiger Nation would like to invite you to our State Track Send Off on Thursday, May 25th at 9:45 a.m. at the High School. Come wish our gals the best of luck as they head to Wichita. Tiger Proud!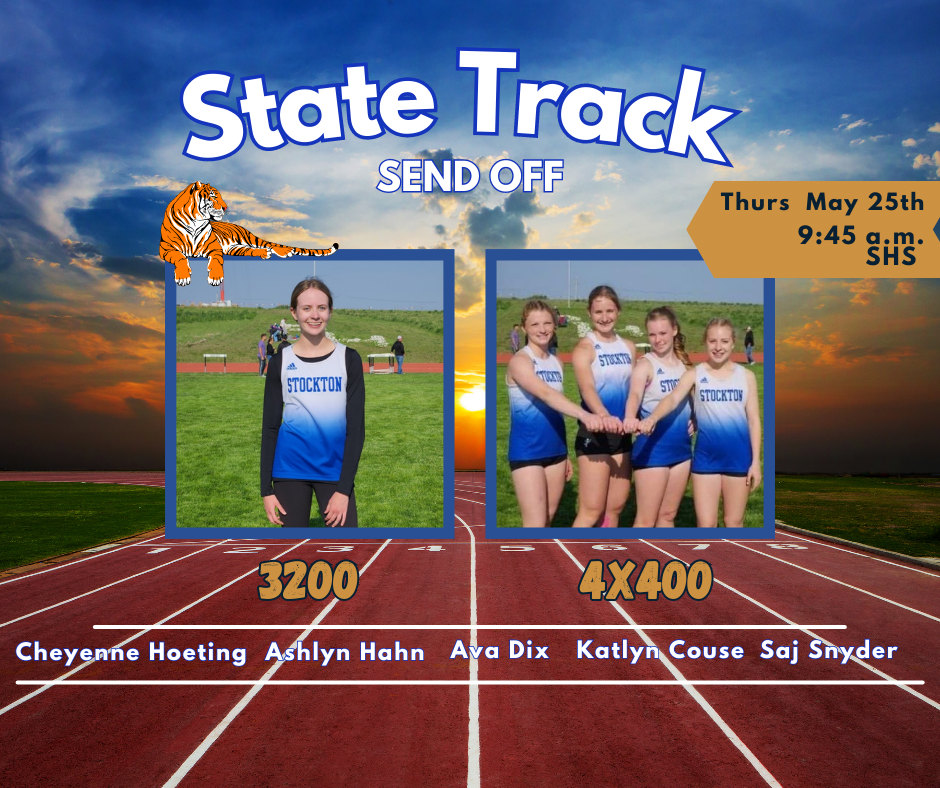 Tiger Summer Weights!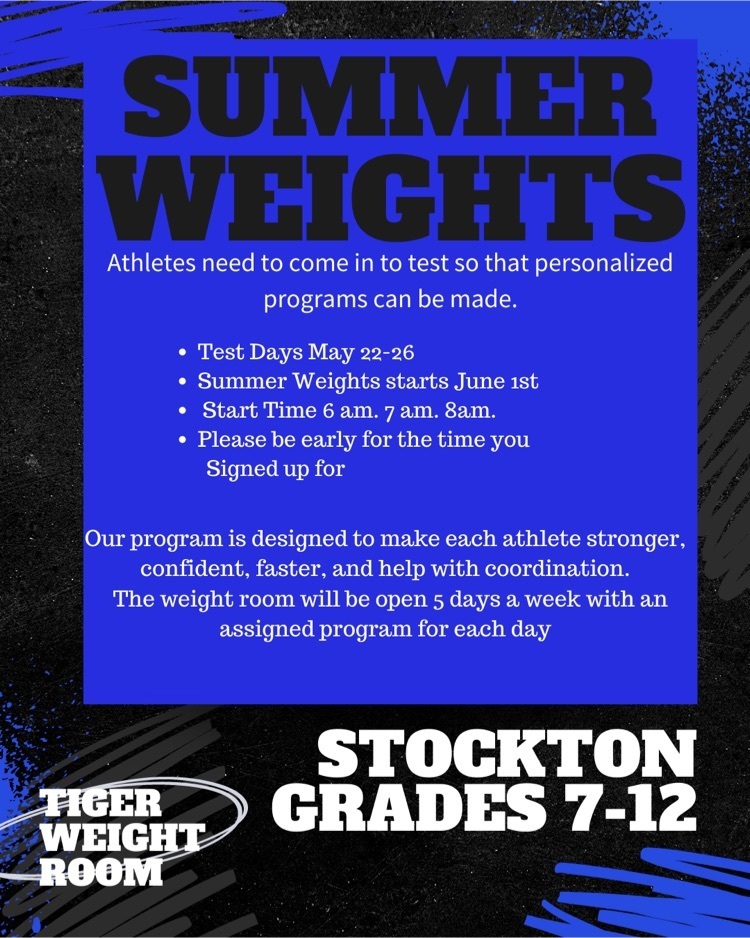 State Track Schedule.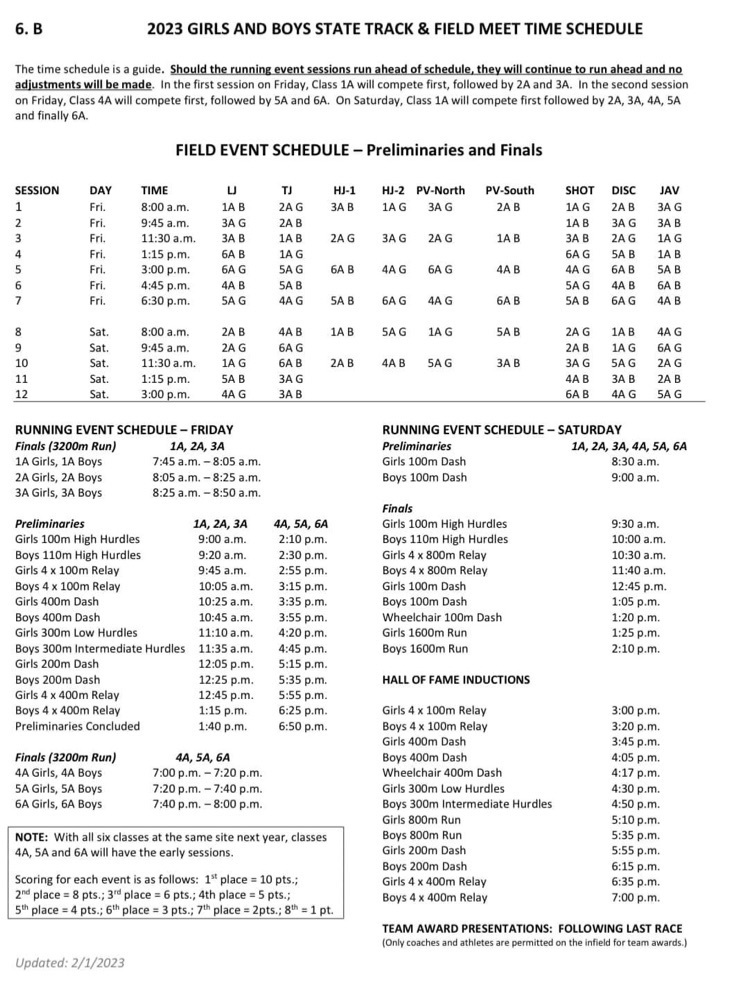 Cheyenne broke the school record today in the 3200. She ran it in 13:23.99. The previous record was 13:30. Congratulations Cheyenne!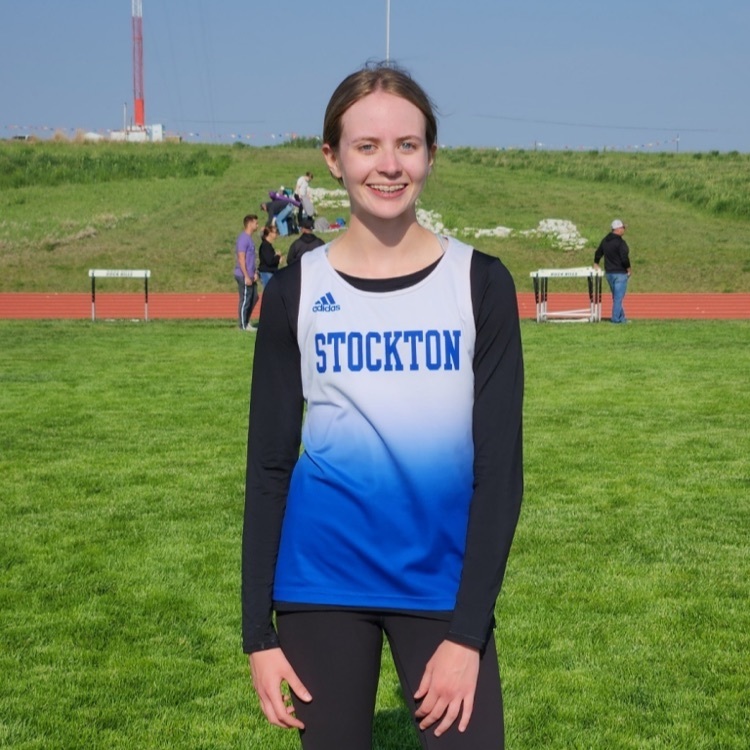 Congratulations to these gals. They are State Track bound. Cheyenne Hoeting qualified (3rd)in the 3200 m. Ashlyn Hahn, Ava Dix, Katlyn Couse, and Saj Snyder in the (4th) 4x400. Tiger Proud!!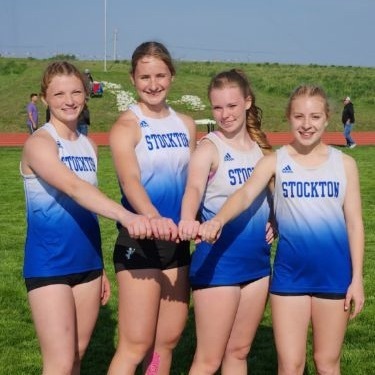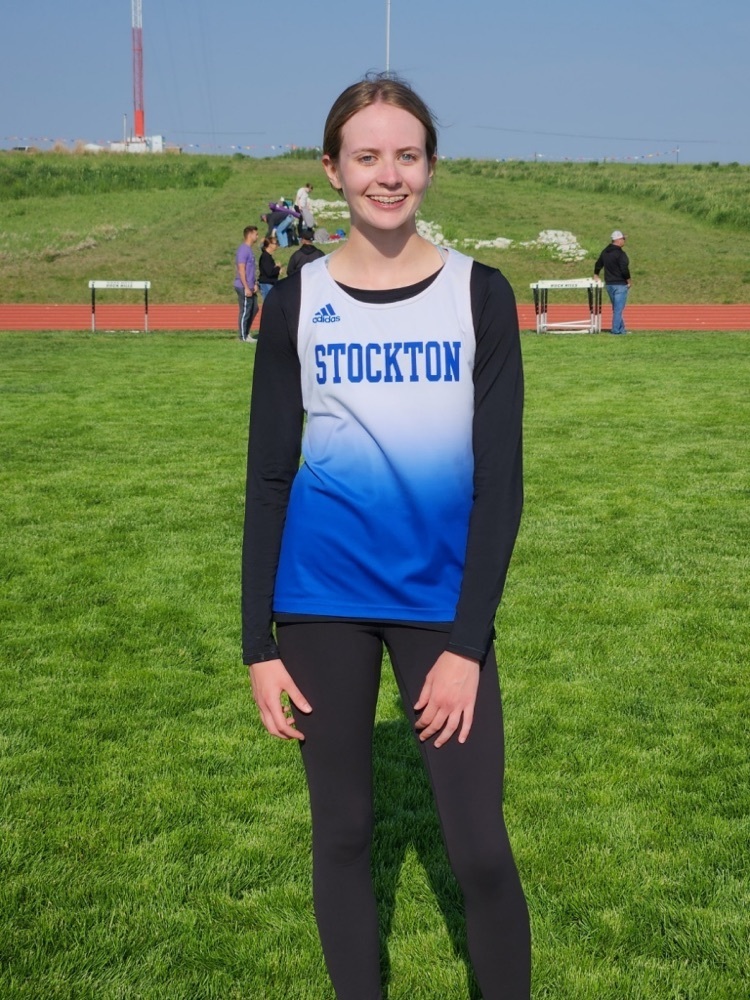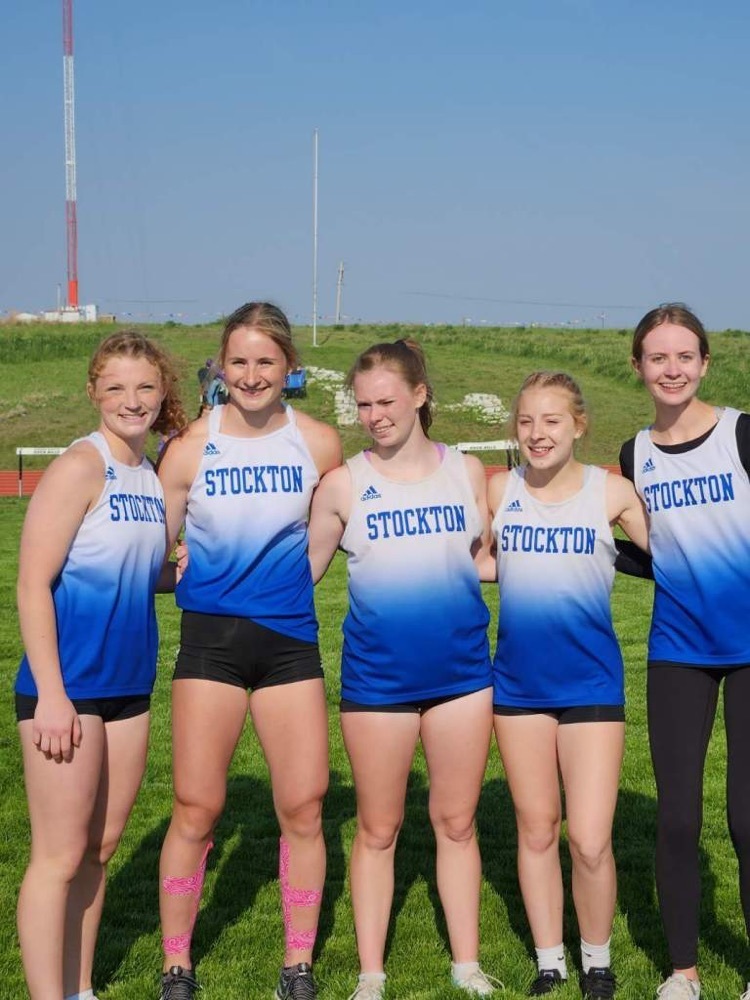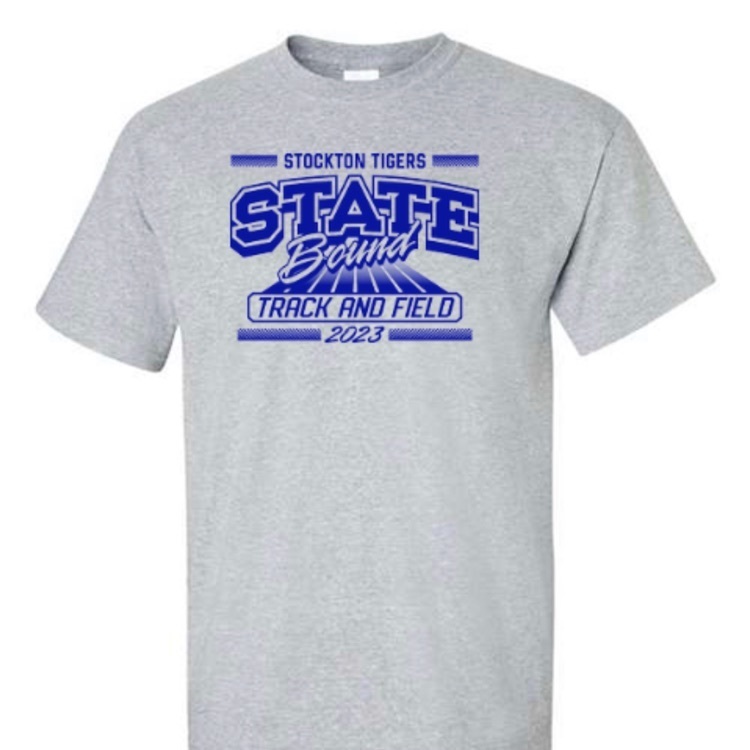 Shout out to these great students who came to help at our professional development meeting! Also, thank you to all our volunteers without you we would not have been able to pull it off!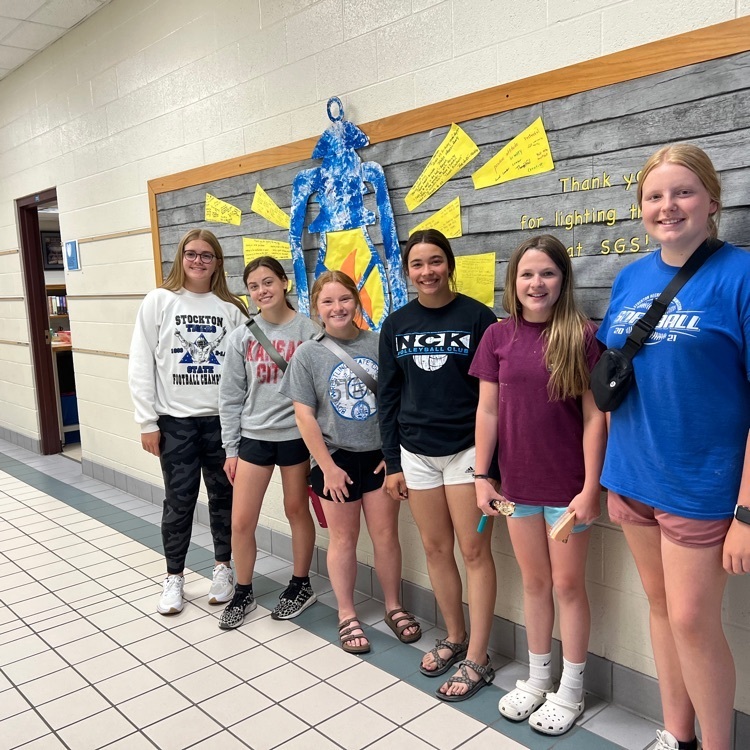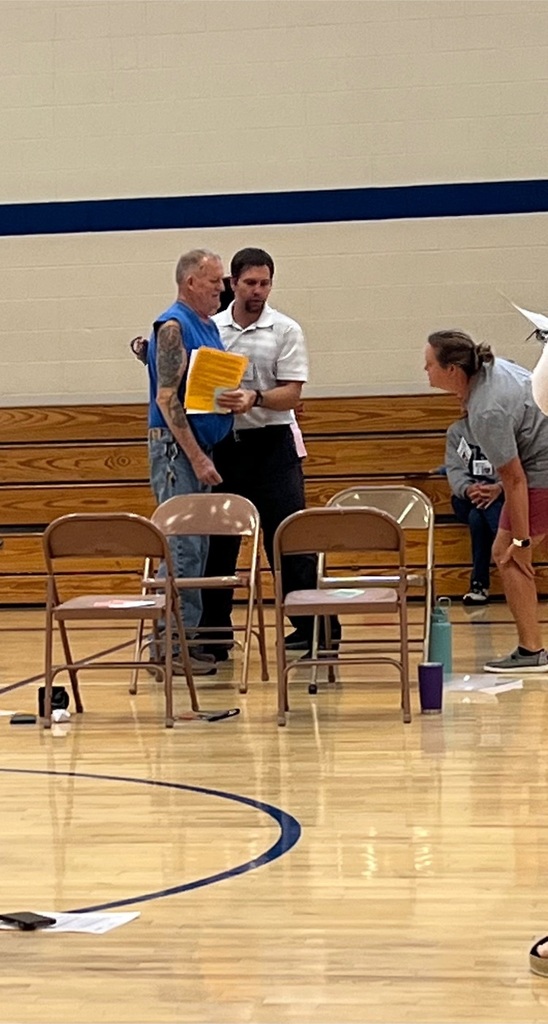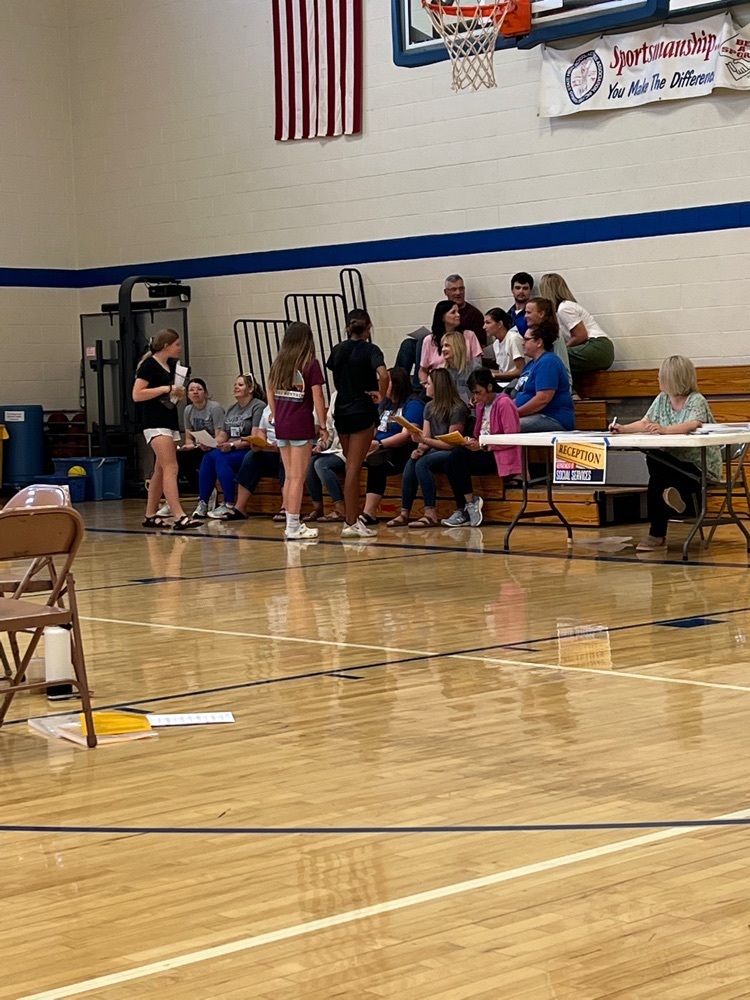 ATTENTION SUMMER DRIVER'S STUDENTS: Driver's Education Class that was scheduled to start tomorrow, 5/19/23 will not start till Monday, 5/22/23 at 9:00 am in Mr. Basart's classroom.