JH Volleyball will play at Home on Thursday, 9/9/21 against Leoti at 4:00 pm in the Jr. High Gym JH Football on Thursday, 9/9/21 at home against Leoti at 6:00 pm at Tiger Stadium
SHS Volleyball on Tuesday, 9/7/21 at Wakeeney 5:00 pm - East Court - Varsity - we play 1st and 2nd - West Court JV - we play 1st and 2nd.

September lunch menu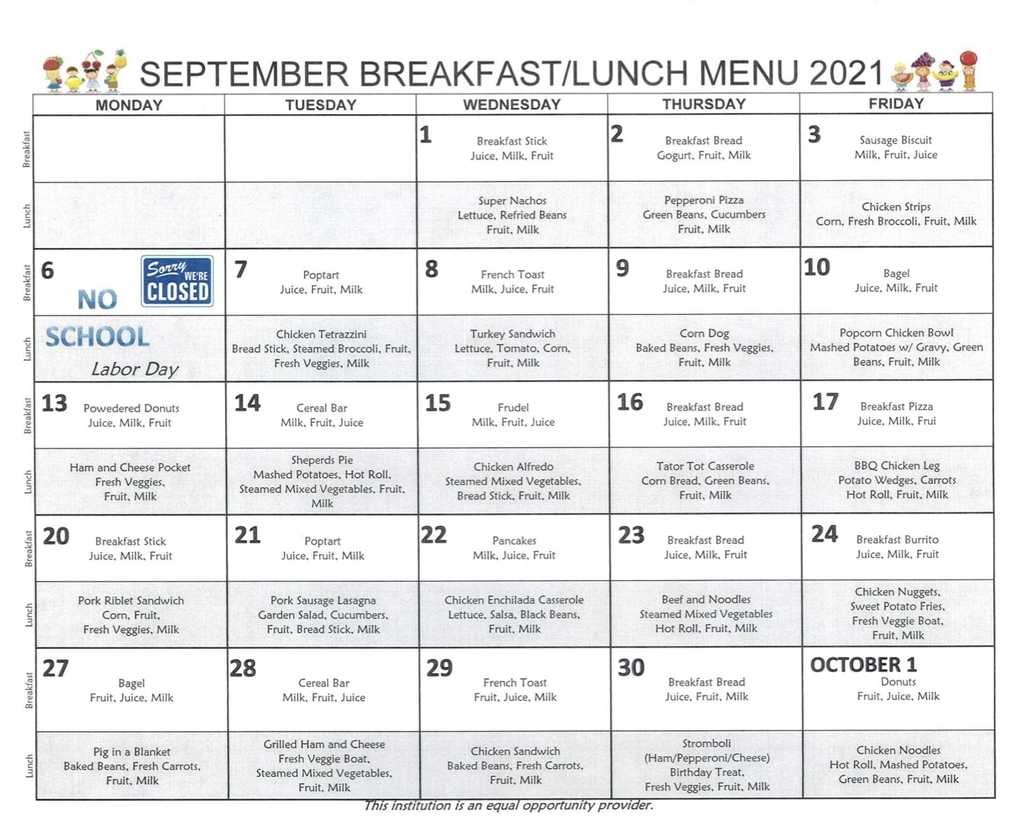 Stockton HS and JH football teams will have practice on Monday, 9/6/21 at normal time which is 3:30 pm

Cross Country - no substitutes, no time outs, and it's in the open air! Congrats to our SHS first place finisher, Hamel, who competed at Norton and to our SJHS runner on her first competition! USD 271 will host on 9/9 at 4 pm at Webster State Park! #TigerPride271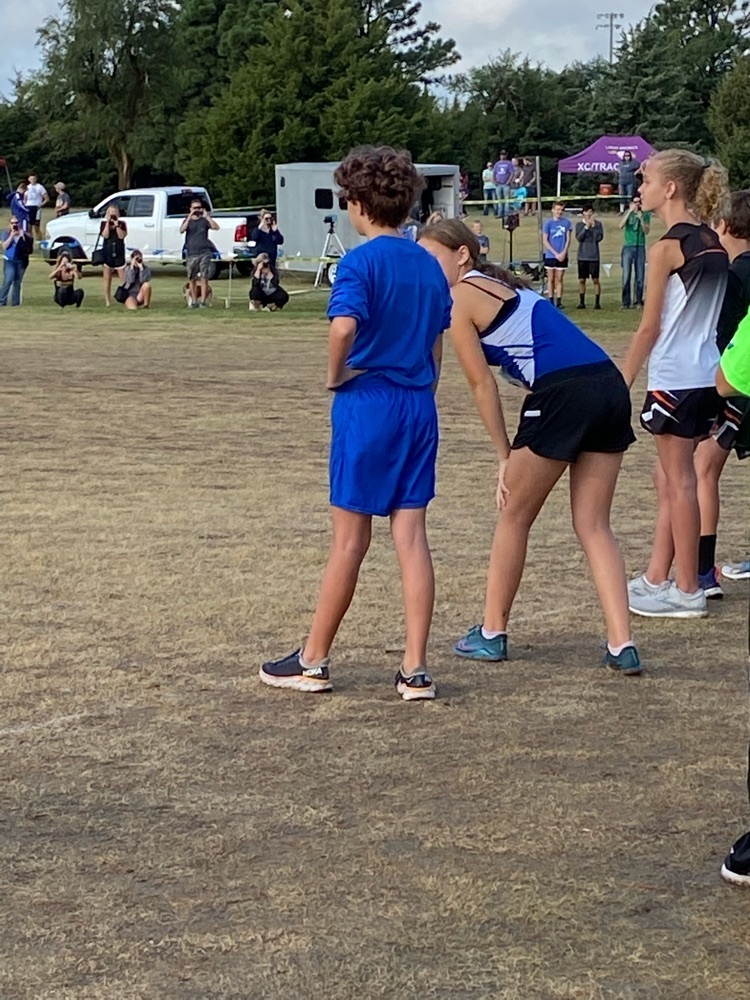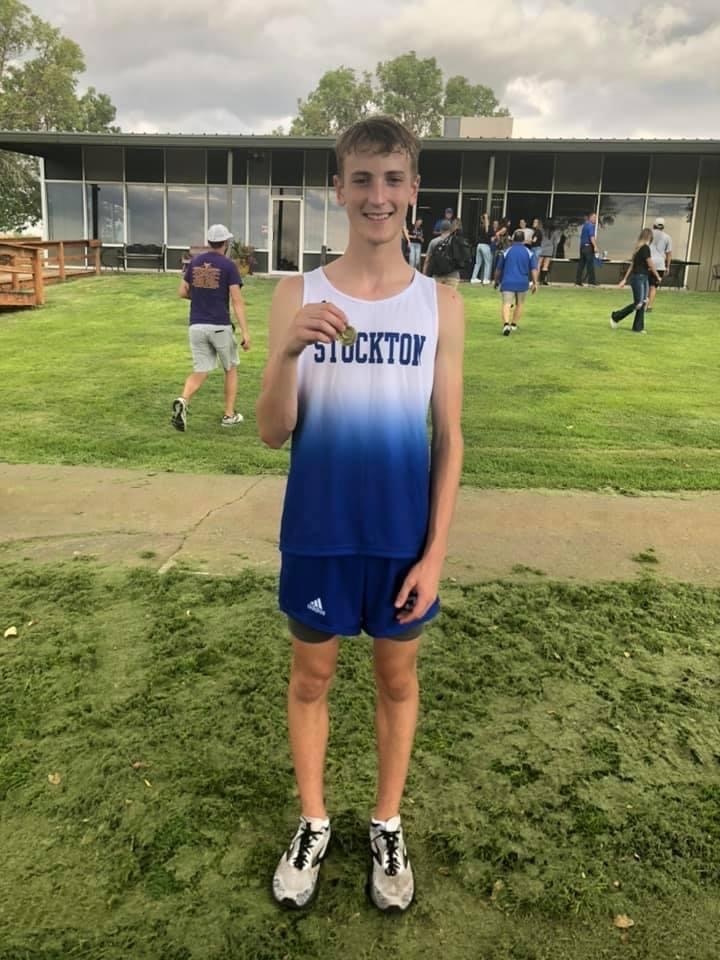 Congratulations to 2021 Homecoming King and Queen Candidates: Olivia Dix, Maddy Moffet, Delany Snyder, Rylan Basart, Camden Iwanski and Austin Mitchell

ACT PREP: TUESDAY, SEPT 21, 2021 9 am-2pm SHS will transport those registered students and they will be fed lunch. The class includes practical and relevant information on how to increase your ACT score. Visit
https://actprep.info/stockton
to register or have your student visit with Mr. Bennett or Mrs. Cravens for help. Cost is $5, after Sept. 15 it will cost $15. (785) 425-6784 for questions.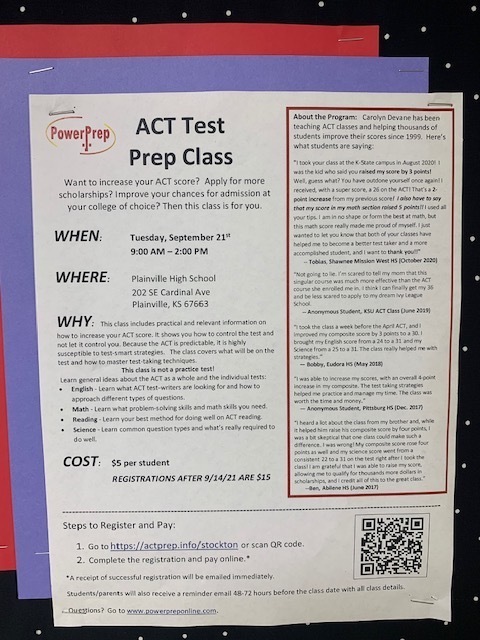 Calendar Change - JH VB on 9/9/21 will not be travelling to Hoxie, we will be playing at home against Leoti at 4:00 pm in Jr. High Gym
Admissions Prices for MCEL Events will be $4.00 Adults and $3.00 for K-12
Change order of play for JH Volleyball is BCA starting at 4:00 pm in the JH Gym

Science class project. Creating an animal cell out of dough. Biology students at SHS!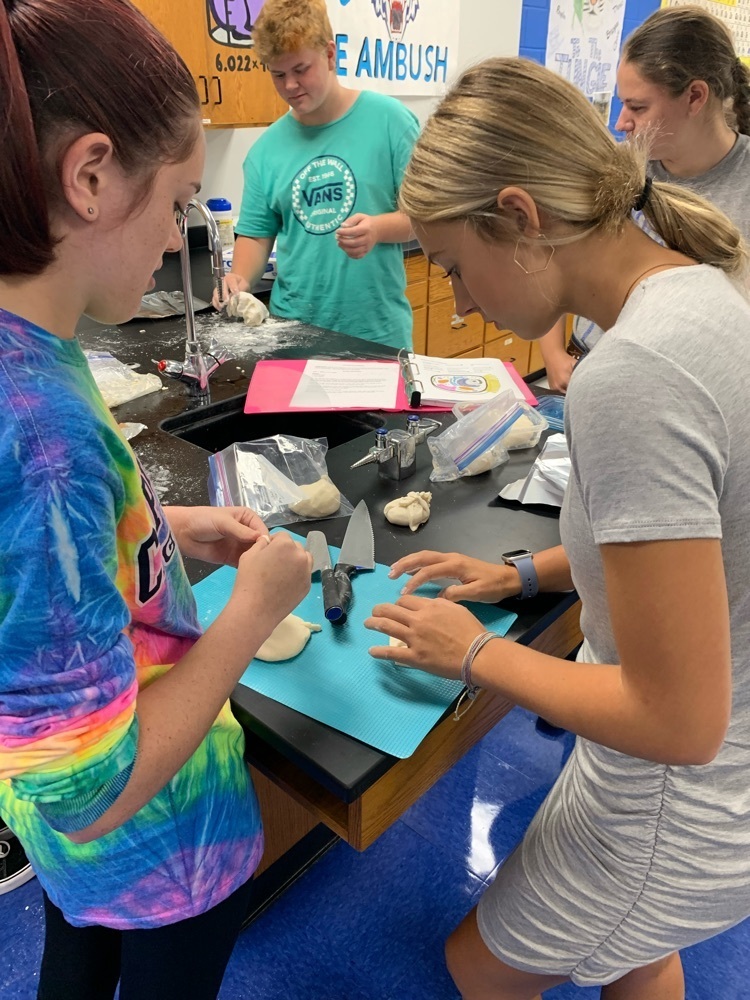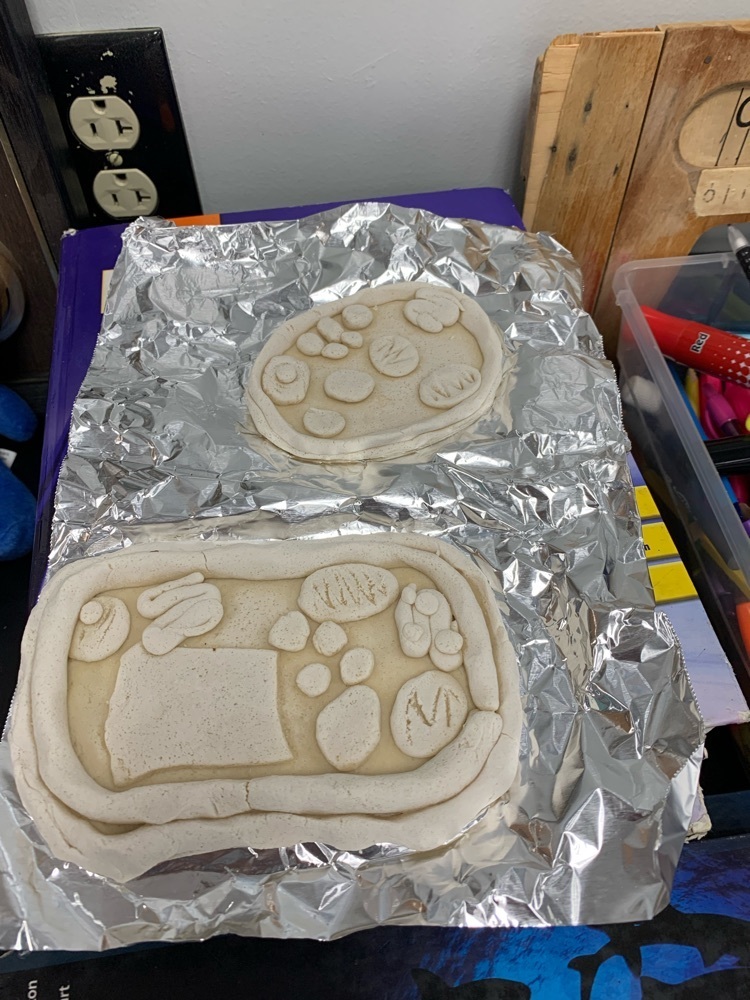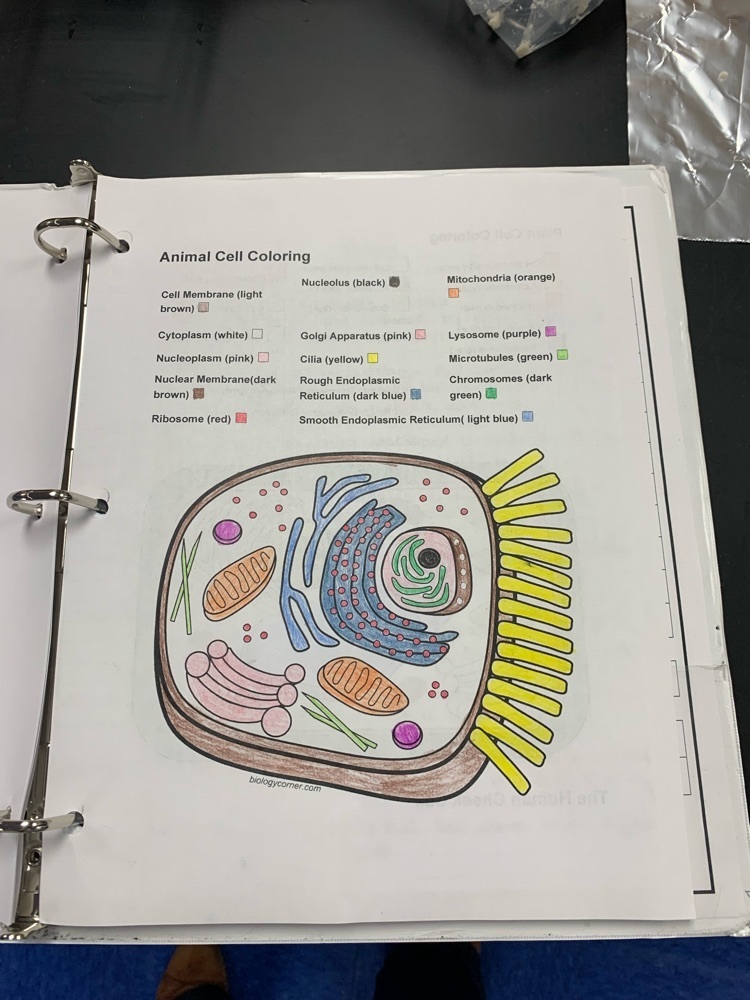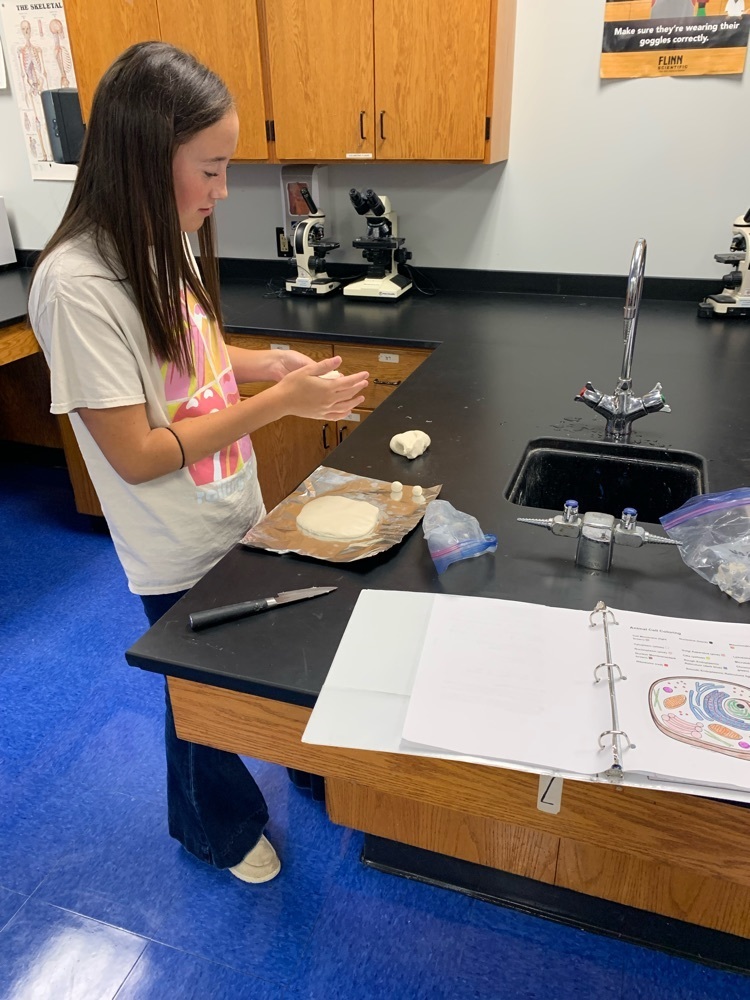 SHS Football on Friday, 9/3/21 at home against Thunder Ridge 7:00 pm
SHS Cross Country on Thursday, 9/2/21 at Norton 4:30 pm - JV girls & Varsity Girls, 5:15 pm - JV Boys and Varsity Boys at the Golf Course.
SJHS VB & FB on Thursday, 9/2/21 against Trego - VB in the Jr. High Gym at 4:00 pm - BAC and Football at 6:00 pm at Tiger Stadium
SHS VB on Tuesday, 8/31/21 at Phillipsburg/Ellis 5:00 pm - We play 2nd and 3rd matches. Varsity will be played in the Newlin Gym and JV will be played in Aux. Gym

Rooks County School Districts' COVID-19 Update (8/27/21)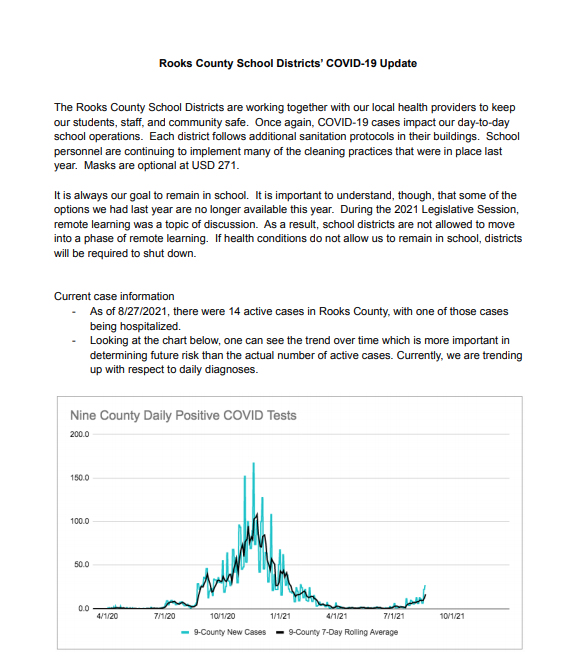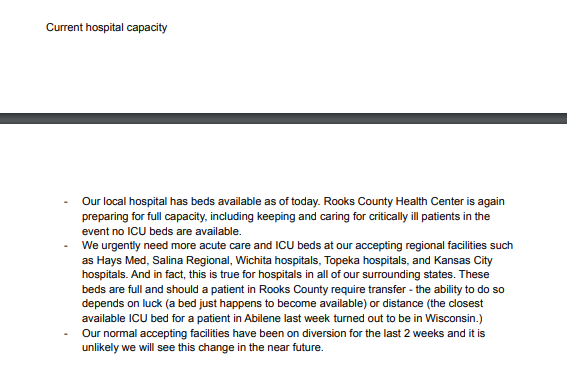 The SHS Cheerleaders want to help you show your Tiger Pride by painting a paw print at your home and/or business. The cost will be $20 per paw print. Payments can be made to the High School, checks made out to SHS Activity. These will be done in the evenings or Sunday's as time allows. We hope to have them painted prior to Homecoming! Please fill out the following form to sign up for a paw print.
https://forms.gle/jp2nbKa8sWkbKHum6
Stockton Parents/Guardian: If you have students in grades 8-12 we do daily announcements for the parents/guardians, if you have not been receiving them please email Marcia to let her know you would like to receive them. Marcia's email:
mhrabe@usd271.com