ROCO Softball for today, 5/5/22 with Ellsworth has been cancelled
SHS JV Golf scheduled for Thursday, 5/4/22 at Rooks County Golf course has been postponed till Wednesday, 5/11/22 at 9:00 am

Take a moment…a text, a call, a note…let our Stockton USD 271 teachers know they are appreciated!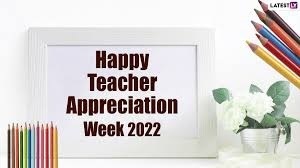 Miss Rhoden, Mrs. Becker and their first grade classes got to visit the Sternberg Museum in Hays on Monday! They have been working hard on a PBL on dinosaurs and this was the perfect addition to their project! They got to have a guided tour to learn more about fossils, do a fossil dig, and learn about different snakes, turtles and other animals. What a fun day!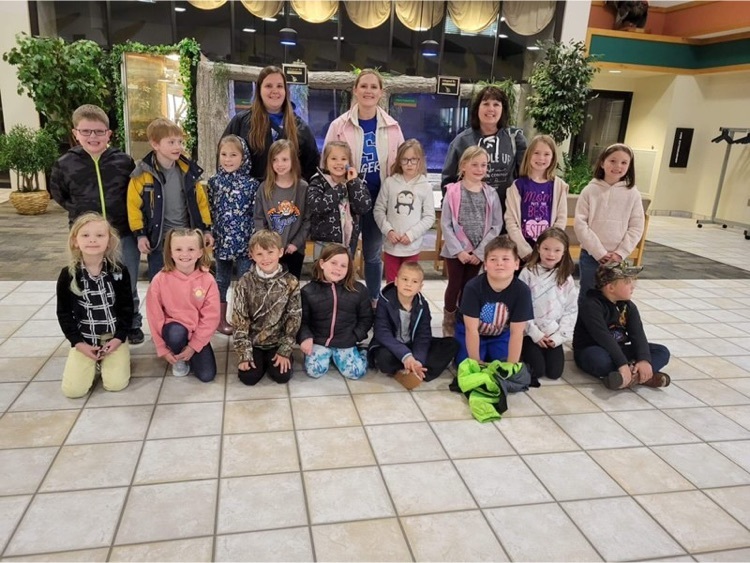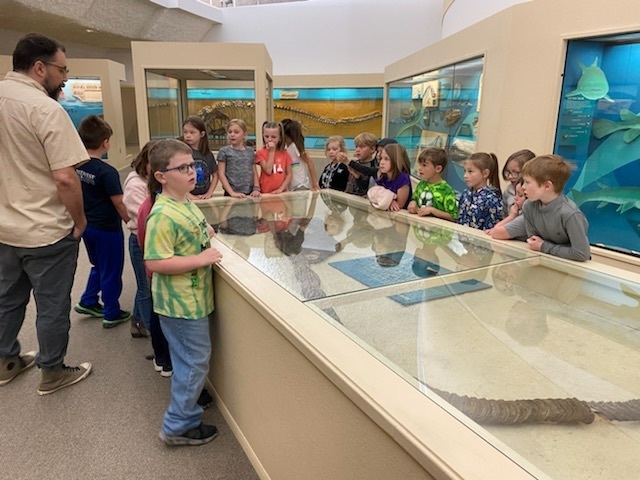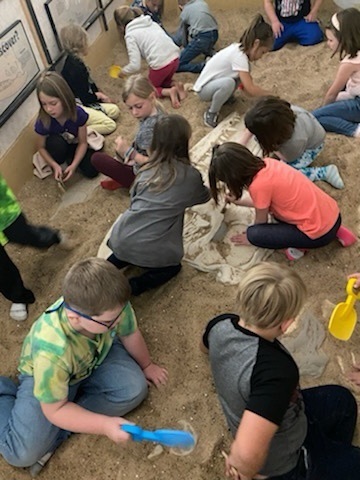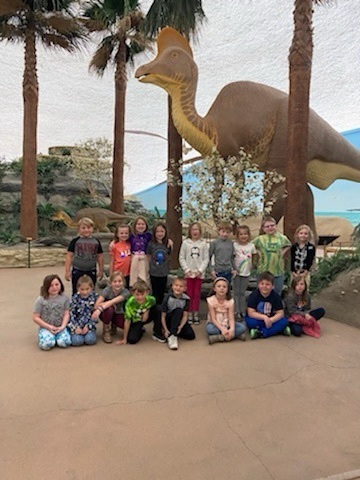 ROCO Softball for today, Tuesday, 5/3/22 has been moved to TMP Field starting at 4:00 pm

Cheyenne Hoeting and Josiah Hutton were selected to receive the KSHSAA Citizenship Award for the 8th grade. Congratulations Cheyenne and Josiah.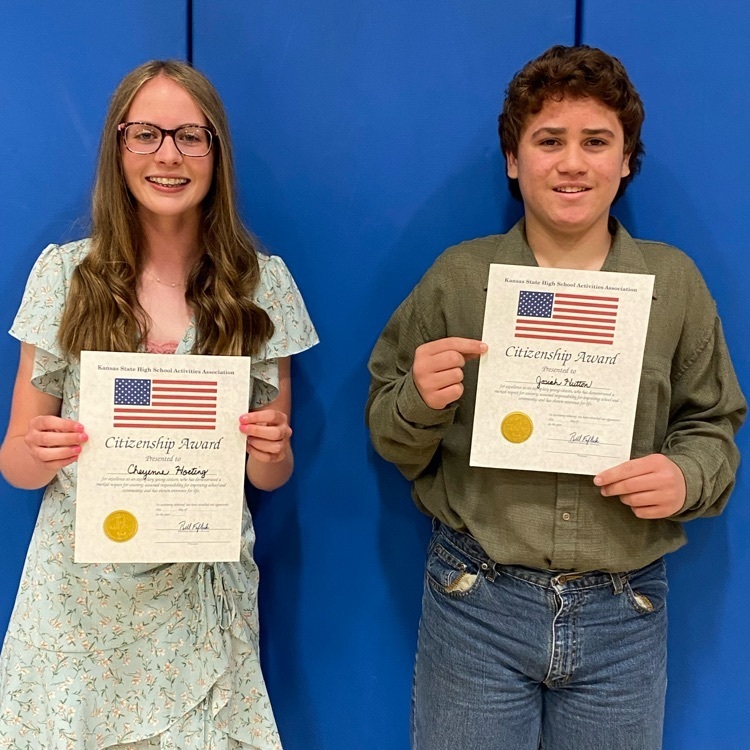 Cheyenne Hoeting was the 8th grade recipient of the Anita Gail Simons Award for maintaining a 4.0 GPA. Congratulations Cheyenne.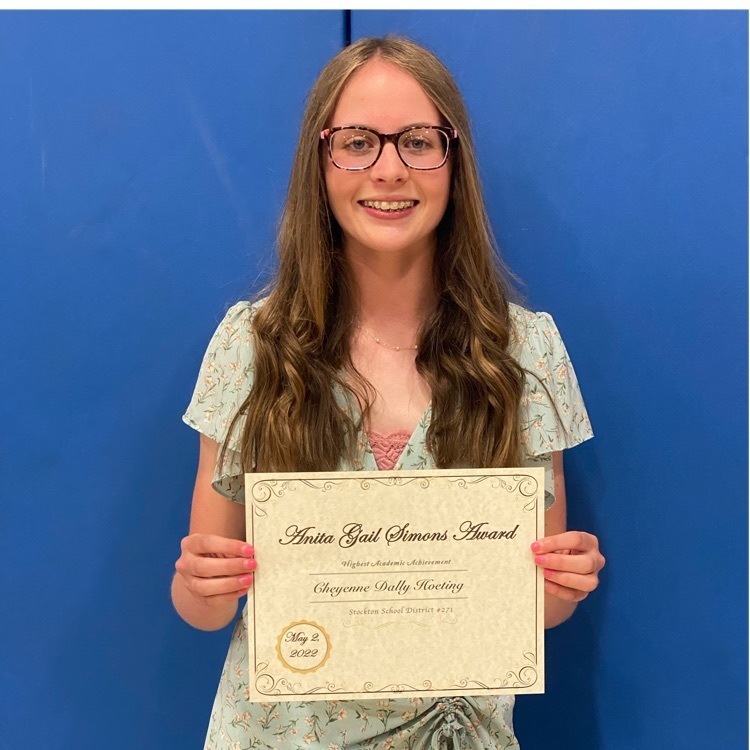 Pictured are the internship presentations for their 2nd semester, Work-Based Learning experiences.  Way to work Tigers!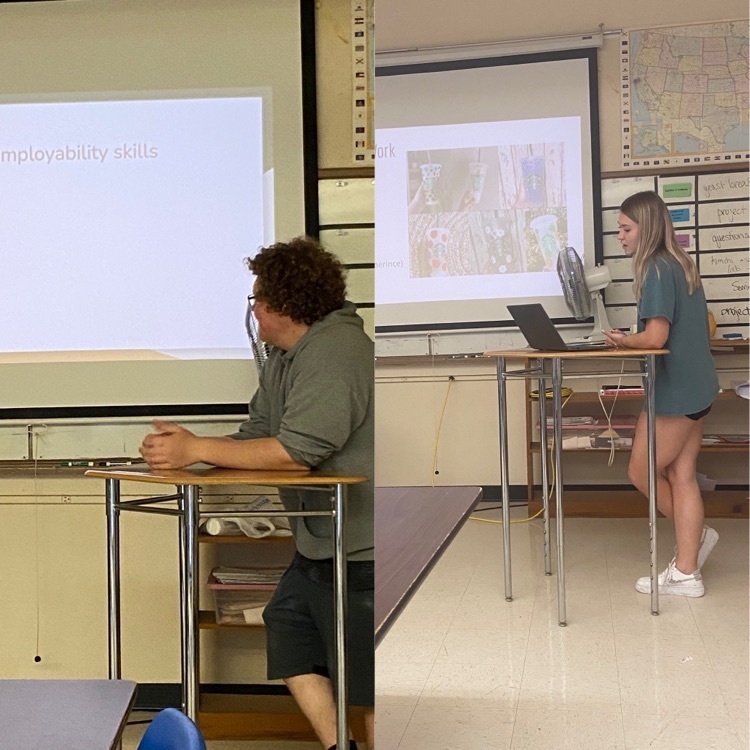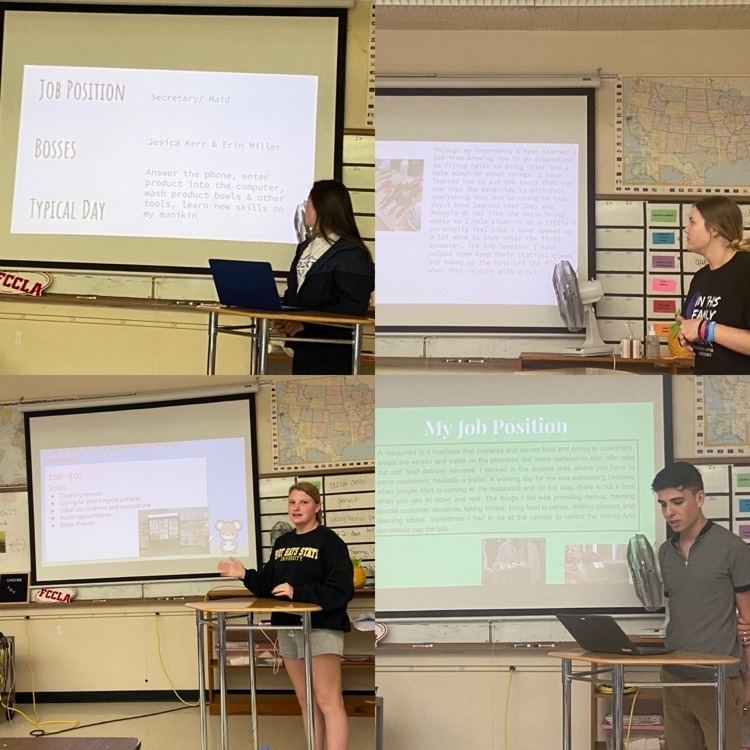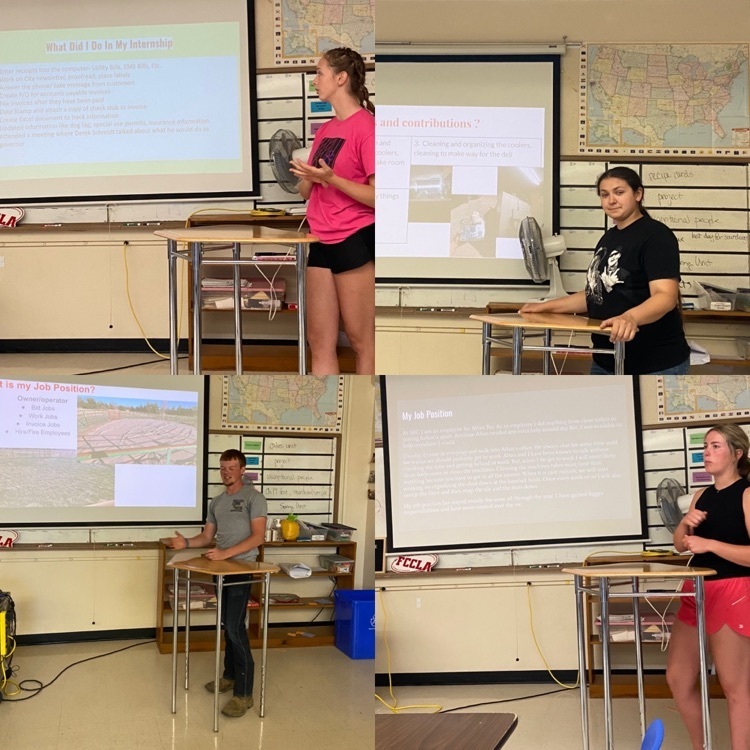 Delany Snyder received a II rating on her flute solo and Jalia Creighton received a II Rating on her clarinet solo at the State Music Contest at Friends University. Congratulations Ladies!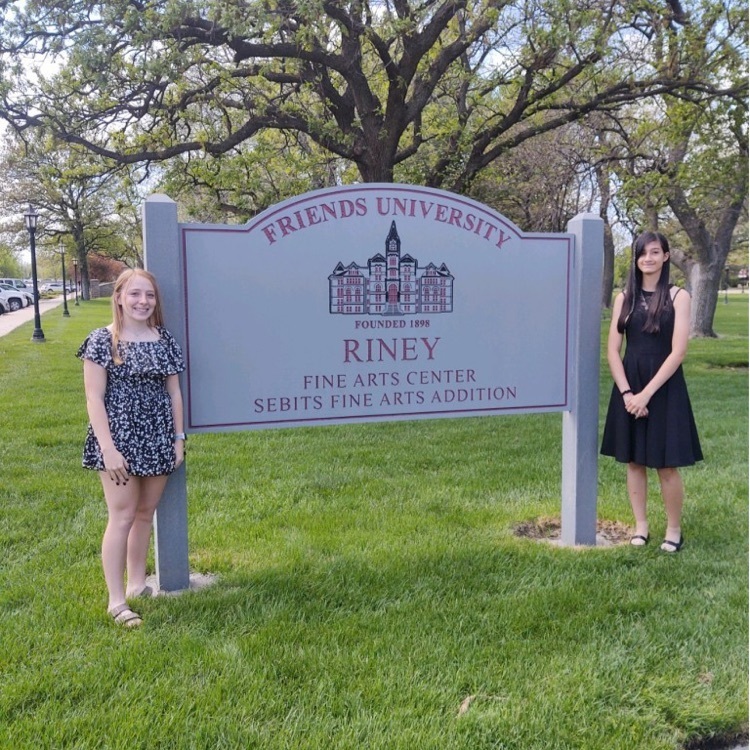 It's Teacher and Staff Appreciation at USD 271 Schools this week, May 2-6! Since 1984, the National PTA (Parent Teacher Association) has designated a full week during the public school year to honor the men and women who lend their passion, skills, hard work, and dedication to educating our children. Please help us honor our incredible educators and support staff! *Write a note of thanks and appreciation for your teacher. *Round up a basket of goodies that your teacher can enjoy over the summer. *Give gift cards to your teacher's favorite restaurants, shopping places, or coffee shops. *Decorate your teacher's door with a creative banner or sign. *Stock the teacher's classroom with supplies that are running low. *Bring in your teacher's favorite treats and snacks.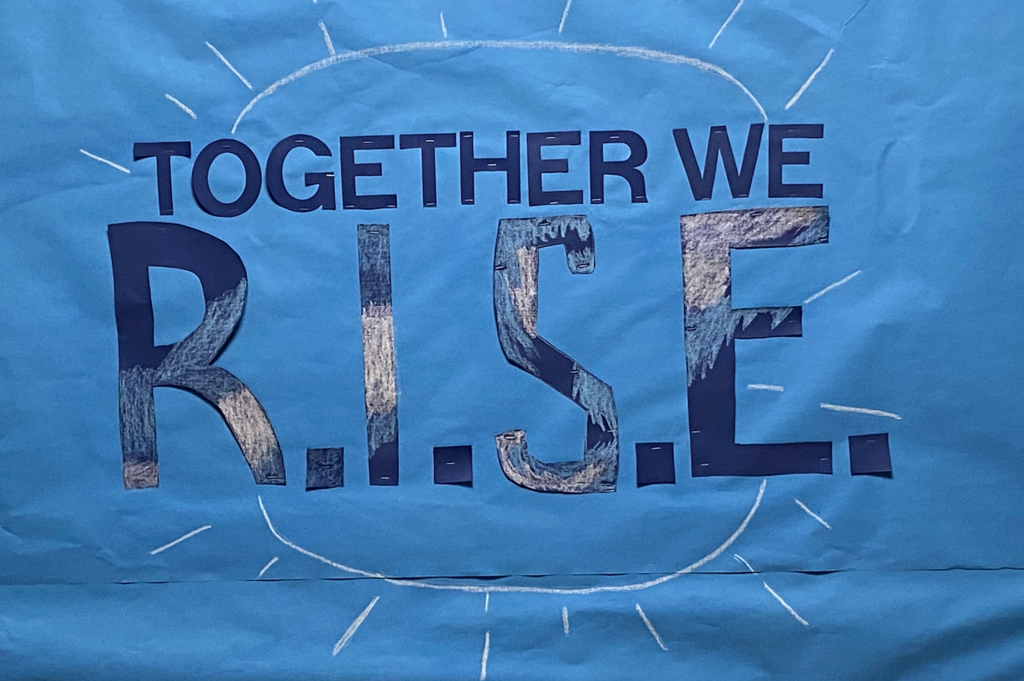 "On behalf of the American Heart Association, thank you very much for raising *$1,845.77 with your school's recent Kids Heart Challenge (KHC) event. You have made a life-saving difference for people in your own community and across the nation." Thank you to Miss Rogers, our organizer, and to the students, staff, and community of givers! We celebrated this accomplishment on Friday, April 29, with the award banner presentation, pie the teacher, and the prize presentation.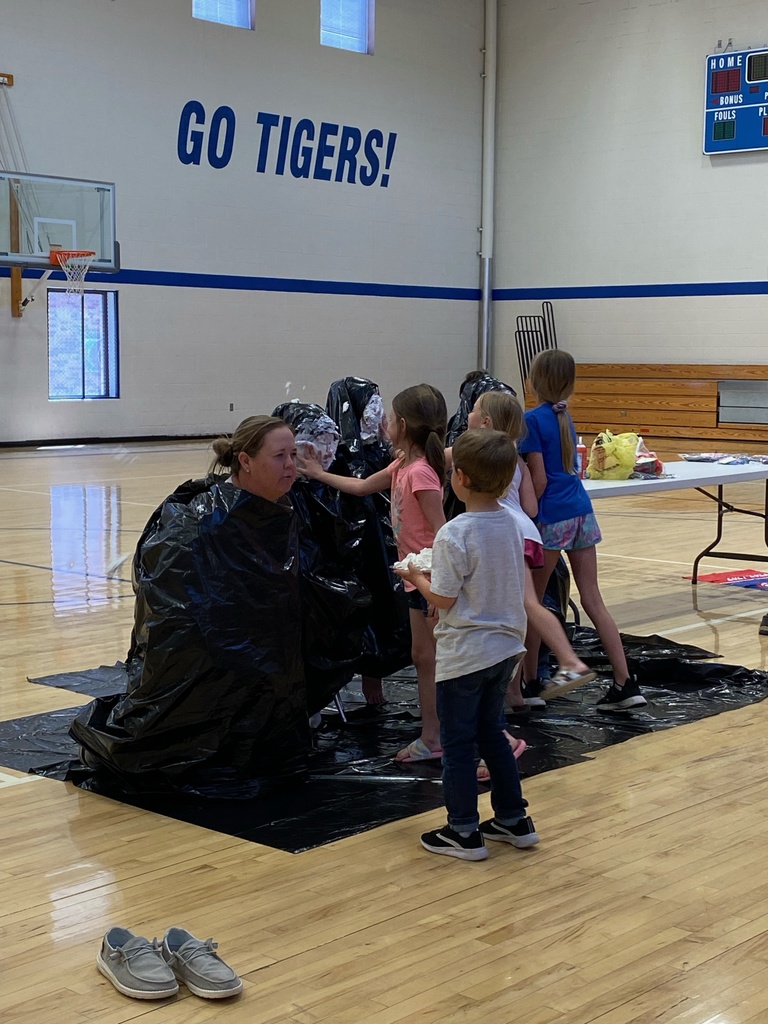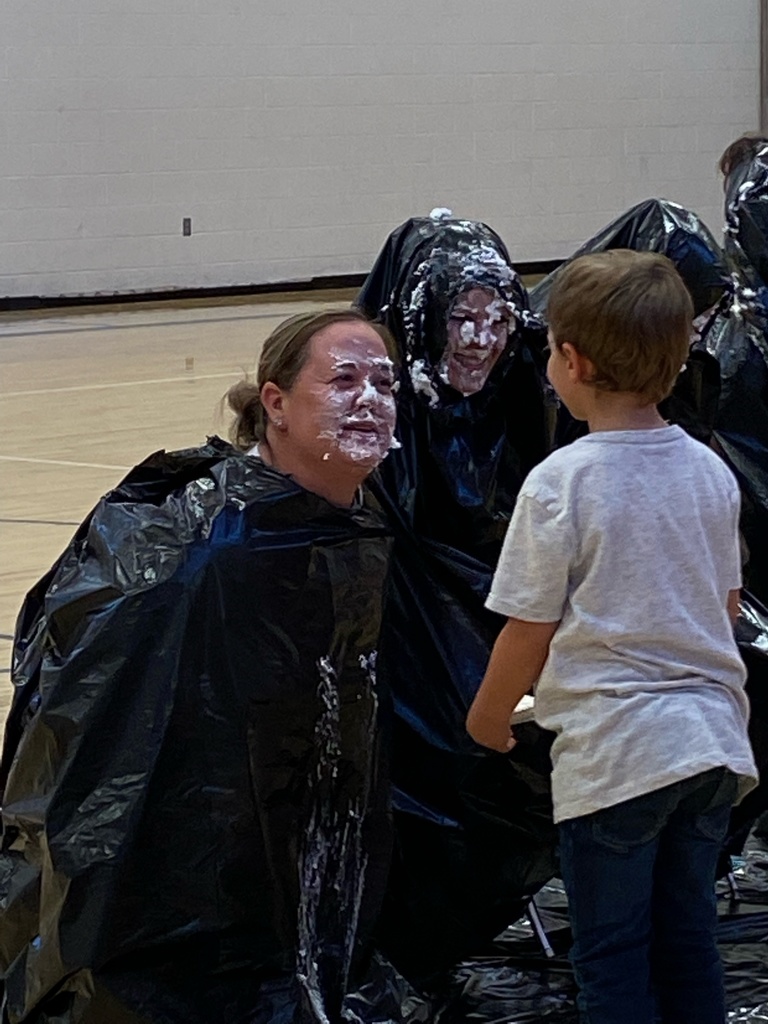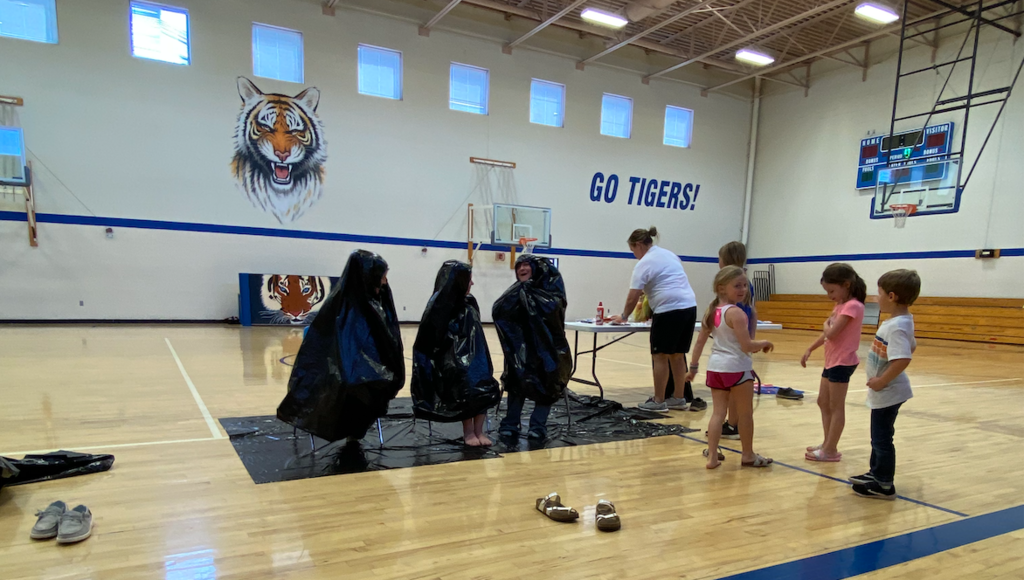 Thank you to our SHS Stockton Tiger Lunch Buddies! We value huge your time through this mentoring opportunity with our 6-7 grade boys! #TigerPride271 We are TIGER Ready-Relationships!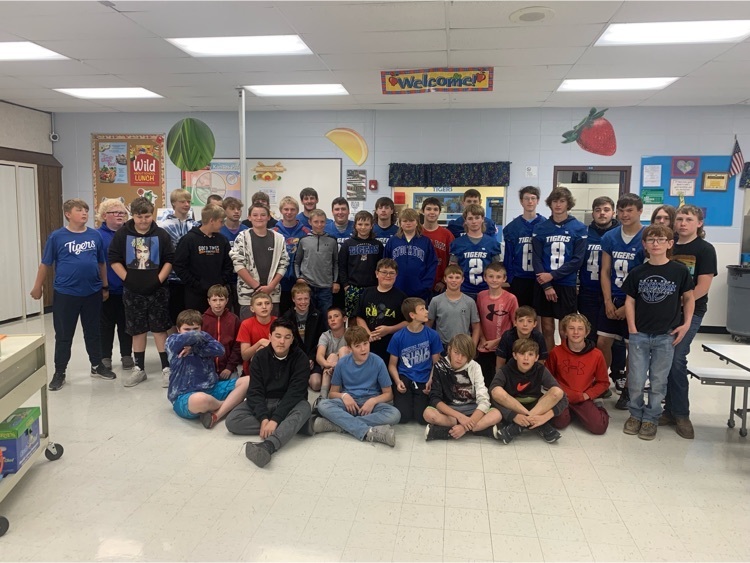 Photo Dump! Thank you to our 6-7 students and staff for your acts of TIGER pride last week! Well done! 🐅 💙 #TigerPride271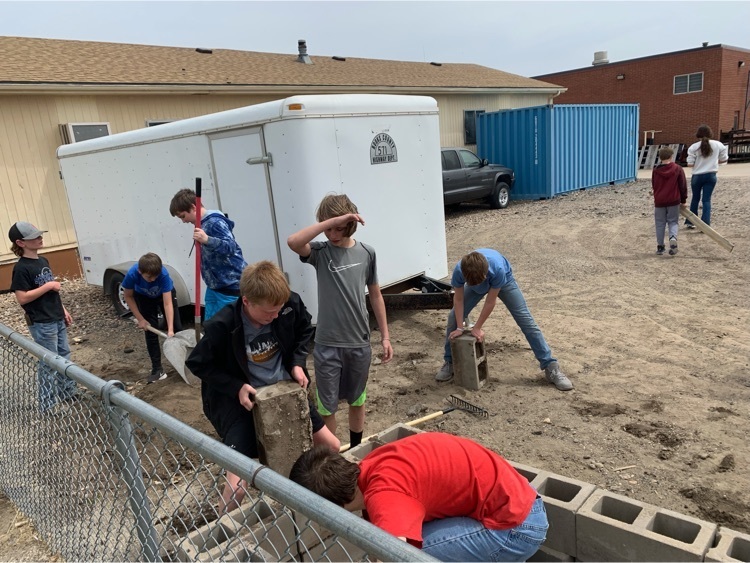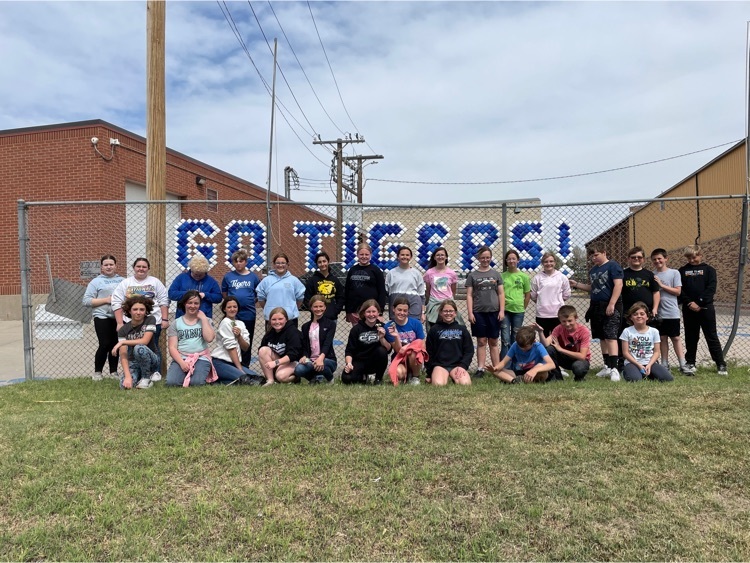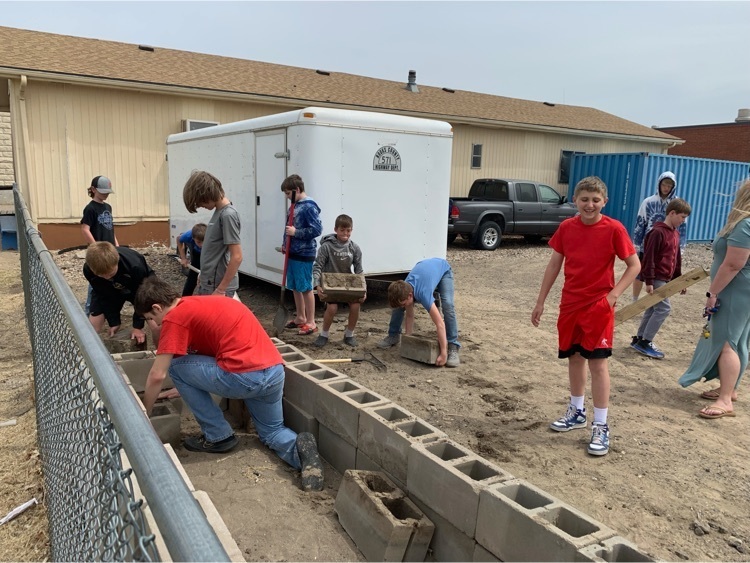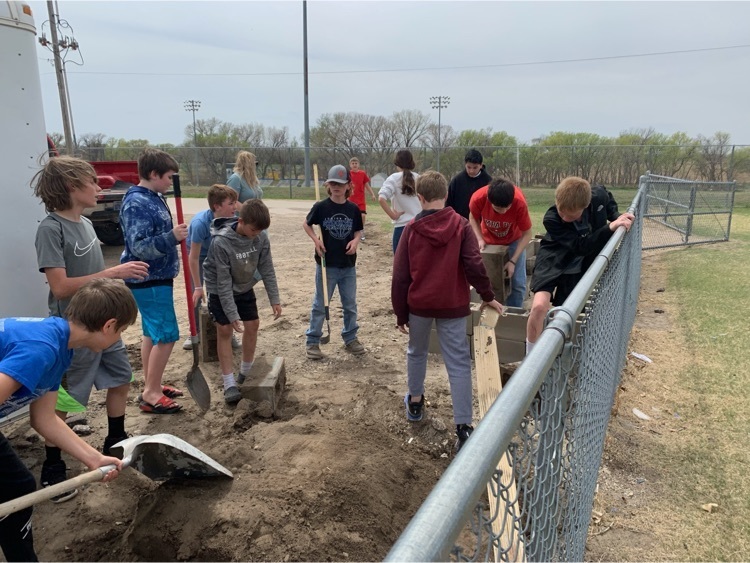 We are so thankful for our principals and the work they do each day for our students, staff, and community. Their commitment to excellence is evident in the way they lead. Thank you!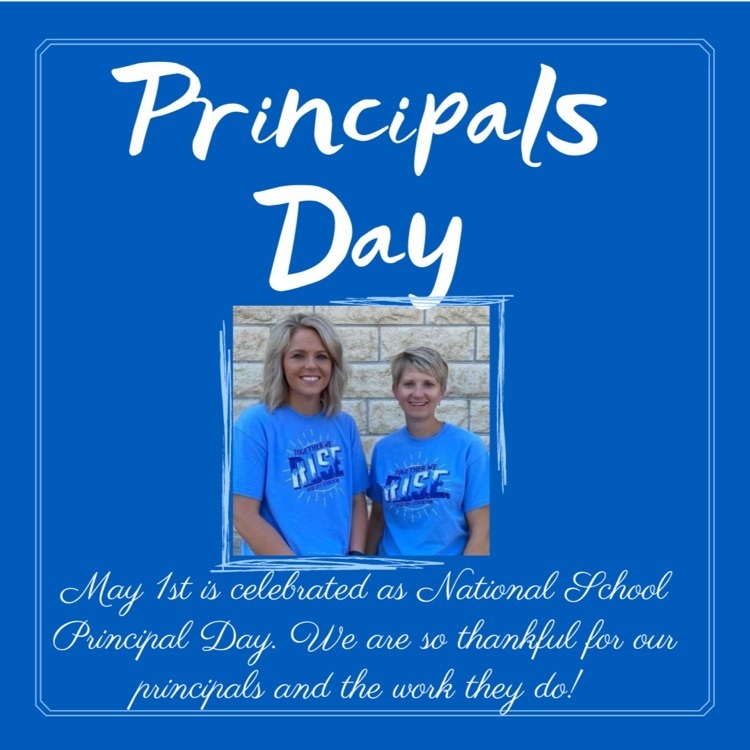 Rooks County School Districts' Update - April 29, 2022 Currently, we have zero active cases reported of COVID-19 in the county. Have a safe and wonderful weekend! Bill Lowry, Supt. USD #271 421 Main Street Stockton, KS 67669 785-425-6367 "Together We R.I.S.E."

K-State has online, one year Master of Arts in Teaching degrees for Elementary and Secondary Education. (We have two informational webinars coming up about the MAT program. We are also very happy to connect you with faculty to host a zoom specifically for your school, Dr. Tom Vontz is always happy to share the program, or email me if you would like to schedule a call directly with Dr. Vontz. We do also have some recorded webinars upon request. Master of Arts in Teaching Elementary Webinar, Tuesday, May 3rd, 8pm: Register here. Master of Arts in Teaching Secondary Webinar, Thursday, May 5th, 8pm: Register here. If you have para's, parents or others invested in educating our children, who are considering a Masters of Arts in Teaching... this is a wonderful time. A year from May they could have their degree and be ready to be full time teaching staff for you. Please see details below: Time. The MAT is a 12-month program that begins in May each year. Cost/Funding. Tuition and fees (approximately $16,000) are often funded through: Kansas Teacher Service Scholarships, Global Campus scholarships and federal loan forgiveness for teachers. Convenience. The program is 100% online with field experiences arranged in hometown schools. Quality. All courses are taught by tenured, or tenure-track faculty and each student is assigned an experienced veteran teacher who serves as a mentor for the entirety of the program. For other degree interests: For a listing of all of the K-State Online programs, visit:
https://online.k-state.edu/
( ) K-State Olathe campus has School Counseling programs if you are in the KC Metro area- they are also offered in Manhattan KS. Masters in School Counseling PhD in Counseling & Student Development

6-8 Awards Night, Music Concert and 8th Grade Recognition! Monday, May 2nd at 7:00pm in the High School Gym.

Thank You! Heartland Community Foundation for funding the new Gaga Ball Pit at Stockton Grade School. JH Stuco sponsored a clean up day around the school and assembling the pit was one of the many projects!